Brief Introduction of Tagong
Tagong Town is located 113km northwest of Kangding, with Sichuan-Tibet Highway passing though, and widely known as the "the lesser Lhasa". The average altitude is around 3700 meters.
Tagong or Lhagang in Tibetan language means a favorite place of Bodhisattva. Legend has that Princess Wencheng traveled through Tagong when she made her way to Tibet to marry the king Srongtsen Gampo in 641. Suddenly, the Sakyamuni Buddha statue what She brought with talked to people that he would like to stay here. Thus people made a replica of the stature immediately and left it in Tagong Town. Since then, the monastery of Tagong to hold the Sakyamuni Buddha statue has been famed as the "Lesser Jokhang Temple". The vast Tagong grasslands, sacred Tagong Monastery, towering snow-capped mountains, pristine hidden Tibetan villages and surrounding scenic areas make Tagong a perfect destination to photograph and for hiking or horse-hiding.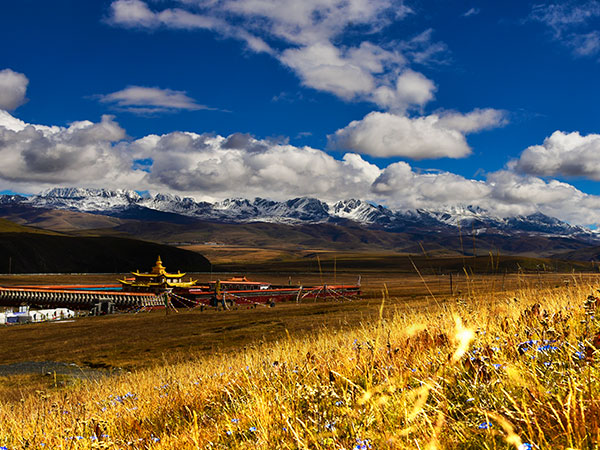 What to See in Tagong Town
Tagong Grasslands
Covering an area of 712 sq km, it is the most famous and beautiful grassland in Ganzi. Tagong Grassland is at its best in June till August, when the sun shines gaily, the pasture is lush, and the flocks of sheep and cattle play leisurely and freely. If you visit the herdsmen at the tents scattered around the grasslands, they will welcome you warmly with the local milk, tea, beef and mutton. The horse festival is held once or twice on Tagong Grasslands. The local Tibetan people from nearby regions then dress in the colorful traditional festival costumes and gather here. They enjoy the exciting horse riding contest, the music and dance, and many other fun-filled activities.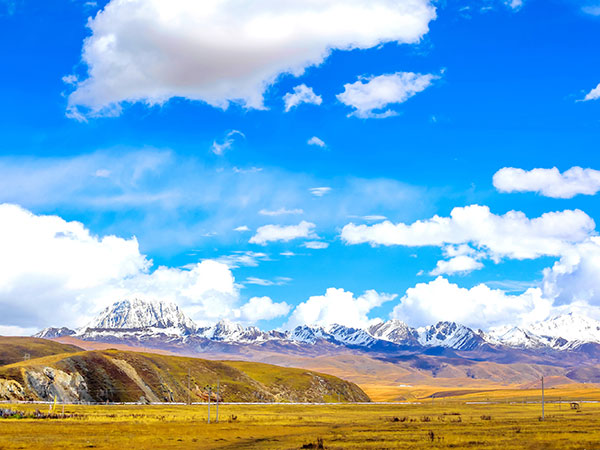 Tagong Monastery (Lhagang Monastery)
Tagong Monastery is one of the three most important Tibetan Buddhist monasteries in Garze, Sichuan Province (the other two are Yaqing Temple and Larong Wuming Buddhist Academy in Seda). It is a temple of Sakya Tibetan Buddhist and has been a Buddhist shrine for over 1000 years, mainly because of the Sakyamuni Buddha statue and many precious Tibetan Buddhist classics and relics. Around the monastery, there is a forest of Buddhist pagodas. In the middle to late June of Tibetan calendar, grand Buddhist festivals with mysterious dances to Bodhisattva are held here.

Yala Snow Mountain
Yala Snow Mountain is 5820m above sea level. It is described by Epic of King Gesar, a famous Tibet epic, as one of the four holy mountains in Tibetan Region, and described by another Tibet classic as "the second Shambhala". Shambhala is an ideal world, a fantasy world where the gods live. Local people believe that the Yala Snow Mountain brings good fortunate. And the peaks are seen in different shape when you stand in different places.
Muya Golden Tower
The living Buddha of Tashi built Muta Golden Tower in 1997 to commemorate the tenth Panchen Lama. It is embraced by eight holy mountains, including Yala Snow Mountain, Mountain of Manjusri Buddisattva and Mountain of Avalokitesvara.
Travel Tips
When to visit Tagong: The weather is changeable because of the plateau climate. The months of April, May, September and October is the best time to visit Tagong, when the weather is relatively mild, with the average temperature of around 10 centigrade degree.
How to get to Tagong: You can take a chartered car or a regular bus from Kangding to Tagong.