Xinduqiao is a small peaceful Tibetan town in the wild West Sichuan, 81km west of Kangding City. It stands on the Sichuan-Tibet Highway (318 National Highway), close to Tagong Town and Danba Town to the north, Gongga Mountain to the south and Shangri-La to the west.
Features & What to See
Altitude and Climate
The average elevation of Xianduqiao Town is around 3500 meters. It is of plateau climate, the weather is changeable, and the temperature varies widely from day to night. So travelers are suggested to prepare with suitable clothes and shoes. The places around Xinduqiao are picturesque and also ideal for hiking. Just keep in mind that you are in the high altitude region, you might have altitude sickness. So keep warm, have more water, have enough rest and bring with some medicine.
Xinduqiao Is A paradise for Photographers and Painters
Xinduqiao has been long famed as a photographer's paradise in China, not only because of the town itself, but also because of the beautiful surroundings, especially the Ten-mile Gallery. Enthusiasts of photography will be marveled at the fabulous natural lights and shadows, and the idyllic landscape of vast grassland where flocks of sheep and cattle are scattered, soft clear brooks, golden poplars in autumn, snow-capped mountains afar… Besides, National Geographic recommends Xinduqiao Town as the best place to enjoy the stunning scenery of Mount Gongga at sunrise.
The Architecture in Xinduqiao Town
The local Tibetan dwellings are distinctive, with spacious courtyard, white walls and red-painted wooden door. Most of the houses are made of stone, with good ventilation and excellent lighting. The three windows on each wall are painted in red, black and white separately and dotted with patterns of sun, moon or triangles, symbolizing a large family and a prosperous year.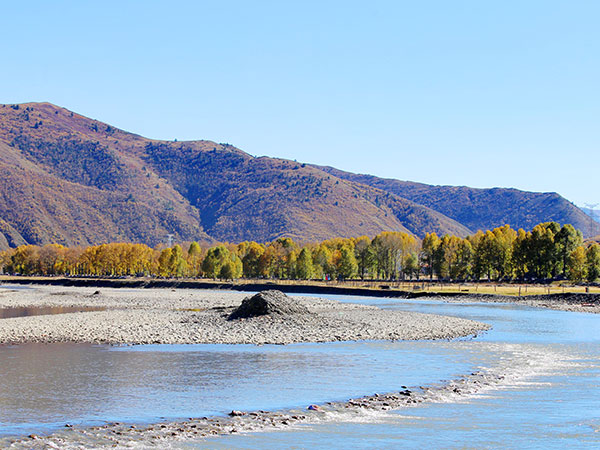 Xinduqiao Photography Travel Tips
Best time to visit Xinduqiao for photography: The town is at its most beautiful from June to November. In the plateau, summer goes from June to July, when the weather is mild, the land is dotted with wild flowers and all people and animals are cheerful. Xinduqiao is best seen in October, the golden autumn season. Everything seems to be covered with the golden light. You are not encouraged to visit Xinduqiao in winter, as it is bitterly cold and gloomy.
The best places to photograph:
The ten-mile road between Zheduoshan Mountain and Xinduqiao Town (the renowned Ten-mile Gallery), where you will find the earliest sunshine in a day.
The villages at the foot of Zheduoshan Mountain
The viewing platform for Mount Gongga

Where to stay: The town of Xinduqiao is now a popular destination with a great number of hotels. But most of them are basic guesthouse of Tibetan architecture. In recent years, some boutique hotels in Xinduqiao are built and equipped with modern, convenient facilities.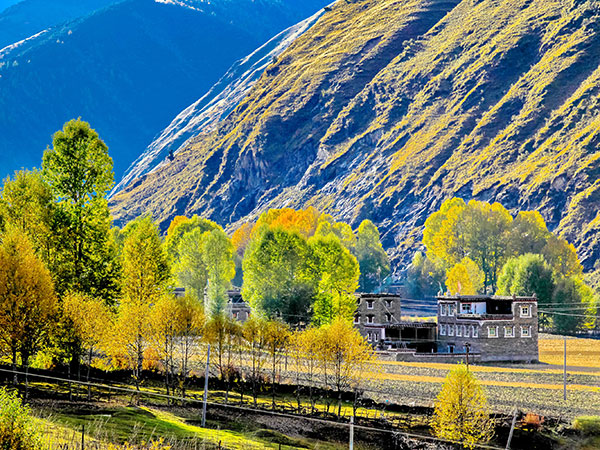 How to Get to Xinduqiao
From
Chengdu
: There is not direct bus from Chengdu to Xinquqiao currently. Visitors have to take a bus in Chadianzi Bus Station or New South Gate Bus Station from Chengdu to Kangding first. The travel time on bus is around 7 hours. After arrival in Kangding, transfer for a bus to Xinduqiao (about two hours' drive).
From Kangding: Kangding Airport is the closest airport to Xinduqiao. After getting out of the airport, visitors can take a taxi to Xinduqiao directly. Or get to Kangding City first (one hour's drive), where there are buses to Xinduqiao.