Suzhou North Temple Pagoda, or known as Beisi Pagoda, is a Chinese pagoda located inside Bao'en Temple in Suzhou, Jiangsu Province, China. With a total height of 76 meters (249 feet), the tower rises nine stories and was built in double eaves. Each storey has encircling eaves, balconies and banisters made of wood, while its base and outside walls are made of brick, the balustrades made of stone. The base of the pagoda is built in an octagonal frame.
The pagoda is said to have first been built during the Three Kingdoms period under the order of Sun Quan, the king of Wu, who prayed for the happiness of his mother. The existing pagoda was constructed between 1131 and 1162 during the Southern Song Dynasty. And it retained many nuances from the earlier Sung Dynasty original. That makes it one of the more appealing and authentic timber and brick pagodas in Jiangsu.
It is worth climbing to the top for wide different views of old town and new town of the city. You can see Tiger Hill to one side and the skyscrapers outside the old town moat area on the other. There are also numerous old whitewashed Chinese houses in the surrounding area.
In the east of the pagoda, there is the Hall of Goddess of Mercy(Guan Yin), which was originally built in South Song Dynasty. The existing building we can see now was rebuilt in Ming Dynasty. It is the most intact architecture of Ming dynasty existing in Suzhou. There is a long corridor in the south of the hall, where displays the largest giant carved lacquer known as "Prosperous Suzhou ", which is 32 meters long and 2 meters high.
In the north stands Bronze Buddha Hall and scripture library, as well as a small garden with rockery, pool, pavilions and bridges. In addition, the Humble Administrator's Garden is quite closed to the pagoda, within walking distance. You can walk to visit to the garden before or after North Temple Pagoda tour.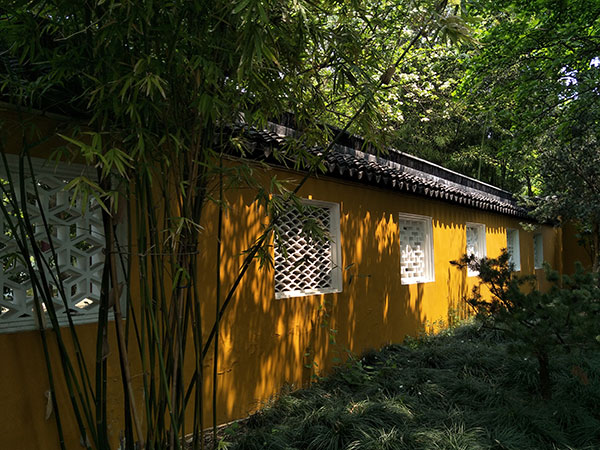 Travel Guide
• Chinese name: 北寺塔
• Address: No.1918 Renmin Road, Pinjiang District, Suzhou, China
• Opening hours: 8:00am – 6:00pm. Ticket office is closed at 17:30. It is suggested to spend about 1 hour to tour in the place.
• How to get to North Temple Pagoda in Suzhou: Take 1, 2, 4, 313, 8, 502, 38, 101, 102, 103, 602 to North Temple Pagoda Station(北寺塔站).