Ming Qing Street is sited in the center of Pingyao Ancient Town, Shanxi Province, China. This street, named for the Ming and Qing Dynasties, has been the main commercial avenue in Pingyao for centuries. Hundreds of shops line along this busy street. Most of them were constructed in the Ming and Qing Dynasties. Also called Nanda Jie or South Street, Ming-Qing Street is home to many one-story courtyard houses and compounds with rooms built around a series of courtyards, and a number of the main tourist sites.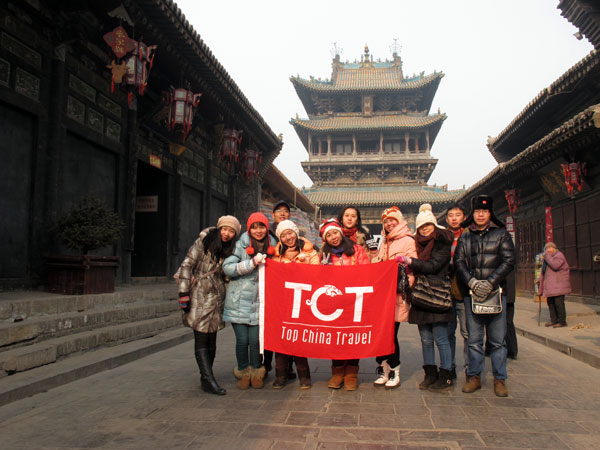 The street has undergone major restoration and its attractions now include hotels offering traditional brick-oven beds, restaurants serving Pingyao famous beef and shops hawking an astonishing array of art wares such as antiques, furniture, ancient coins, Chinese paintings, jade ware, lacquer ware, traditional folk clothing, calligraphy, furniture, calligraphy, specialties and souvenirs. . In the old period, over 700 shops peppered this same street and several remain exactly as they have for centuries.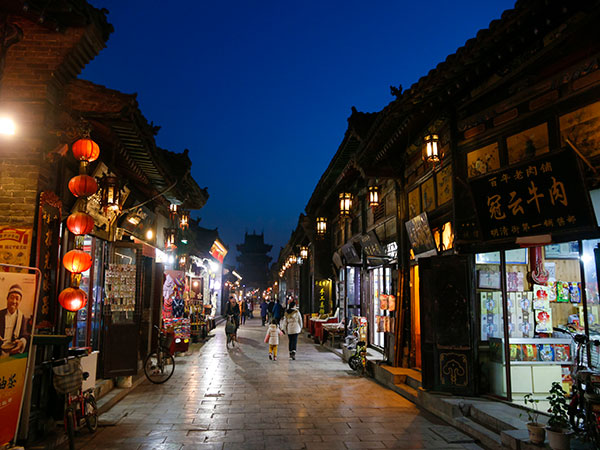 On this lively street, just shouting to be climbed, is the 18.5-meter high Town Tower – the tallest structure in town, where you'll want to catch the view of inundating tiled roofs of the entire city when you reach the top.
Recommended China Tour to Pingyao: 11 Days North Ancient Towns Exploration Tour (Destination: Beijing-Datong-Pingyao-Xian-Shanghai)