Located in Jingsheng Village, Lingshi County, Shanxi Province, Wang Family Courtyard is only 35 km in the southwest of Ancient City of Pingyao, 4 km away from Mianshan Mountain, and 150 km from Taiyuan. It is a large ancient building complex which occupies a total area of 250,000 square meters. Wang Family Courtyard was the private residence of Wang Lan and is four times larger than Qiao Family Courtyard, with 123 courtyards and 1118 houses in an antique flavor. It has been said that it is the first folk house in China, the Forbidden City in Shanxi Province and the imperial palace in folk residence.

First built in the mid-17th century, the construction of Wang Family Courtyard took more than half a century to build during the Ming and Qing Dynasties and is sited on a hilly area. The Acclaimed as the "First Folk Residence in Cathay", it is the largest-existing folk residence cluster in China and a model of the merchant family's residence in Shanxi Province, North China, demonstrating the quintessence of Chinese architectural art and cultural values. At present, there are four parts have been opened to the public, which includes the Gaojiaya, Red Gate Castle ,Shilv Castle and the Wang Family Temple. It covers a total area of 80,000 square meters and contains up to 231 yards with hundreds of rooms. The highlights include Wang Grand Courtyard, Zishou Temple, Jingsheng Confucius Temple, etc.

About Wang Family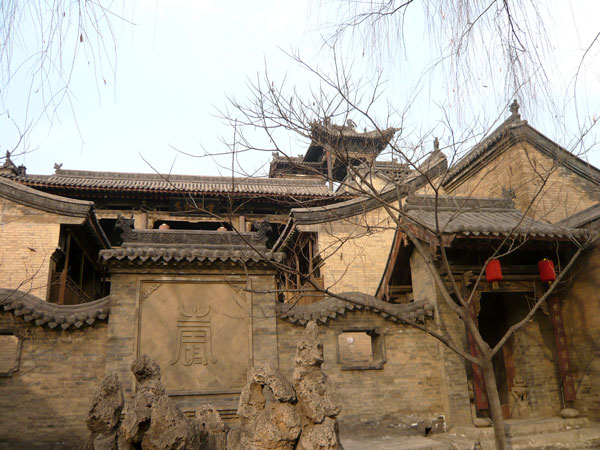 This rambling complex was home to the first Wang family in 1312. The Wang had a rag-to-rich story, starting out as farmers and bean curd sellers, before entering business and politics.
The family history can be traced back to 700 years ago. The family moved to Jingsheng village from Taiyuan in the Yuan Dynasty. After removing to the village, the Wang's ancestors took up farming and began to run from tofu farming industry at the beginning, then went into business and politics. From agricultural and commercial, by the trader to the official, the Wang's family business became more and more prosperous, and it gradually earned it reputation. Then they engaged in massive construction projects and built their own mansion. Wang's family was in a period of great prosperity especially in the Ming Dynasty and the early of the Qing Dynasty, declining in the late of the Qing Dynasty. Over 200 years, the family built 5 castles, 5 alleys and a business street.

Highlights to See in Wang Family Courtyard
As Wang Family Courtyard is so large, there are a lot of things for you to explore. But there are some highlights you must visit in this courtyard. The three castle-like buildings, Shilv Castle, Red Gate Castle and Gaojiaya Building Complex built along the hill are the most extraordinary highlights for visitors. The designer absorbs the elements of three schools of thought: the Political Strategists, the merchant and the Confucianism. The main courtyard was divided into two parts: antechamber and dormitory district. It carried on the style of the Xizhou Dynasty. Besides, there are rich and exquisite carvings which were described in flowers, birds, fishes, insects, tales and so on. The carvings are wide in variety and superb in skill. A lot of excellent artists, craftsmen and painters worked together to accomplish such grand construction. The carvings not only perfectly shows the decoration style of the Qing Dynasty and express the Wang family instruction, but also combines the Confucian, Taoist, Buddhist thought and folk art in one to inherit the profound cultural connotation.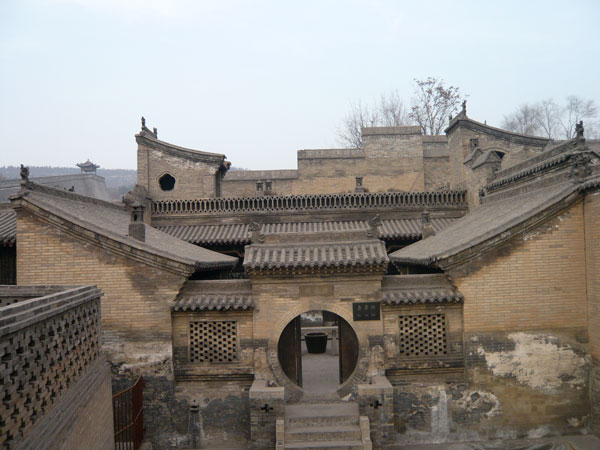 • Gaojiaya
Gaojiaya was built by Wang Rucong and Wang Rucheng, who are the 17th generation of the Wang family in Jingsheng Village. It construction started in 1796 and was completed in 1811 in Qing Dynasty. All buildings were constructed in strict accordance with the feudal hierarchy, and they features with exquisite brick, wood, stone carvings decorations, which are rich in content and themes. The rich and meaningful carvings are not only beautiful but also practical. Besides, they have both the northern and southern style and high cultural connation. There are so many rooms and doors while strolling at the building; you will feel like in labyrinth which is yard inside yard, door inside door.
• Red Gate Castle
Red Gate Castle was built in the 1793 and completed in 1793, covering a total area of 25,000 square meters with 88 yards and 776 rooms. The castle is built on hills. Symmetrical, there are four rows of yards from the low place to the high place. When viewed from the high points, the whole building looks like a Chinese character '王' Wang. Besides, the local person regards it as a dragon which is proudly off. Sima Yard, Green Door Yard, Dingjia Garden are must-sees in the castle.
• Zishou Temple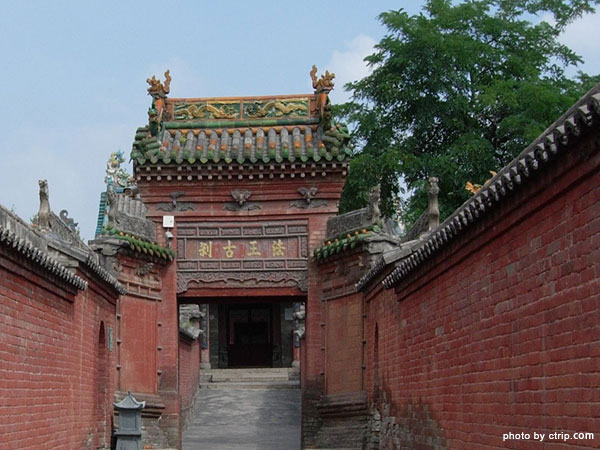 Located Suxi Village, just two kilometers west of the Wang Family Courtyard, Zishou Temple was originally built hillside in AD 870, dating back 1,100 years of history. It went through renovation and expansion for many times in the Song, Yuan and Ming dynasties, and the existing main buildings were built in the Ming Dynasty. The temple faces south and has a total area of 17,000 square meters with 15 halls. This temple is known to the world for its colorful mural arts of the Yuan and Ming Dynasties, as well as the regained head portraits of Eighteen Avatar. As an old temple with thousands of history, the artistic achievements show mainly in three aspects: murals, painted sculpture of Ming Dynasty and caisson ceiling in Pharmacists Buddha Hall.
As a architectural treasure in China, there are still a lot of things for you to explore. There is a saying that goes "You may have no interest in visiting any other courtyards when you return from the Wang family courtyard." Is it sure or not? It is left for you to decide after you visit the place.

Travel Guide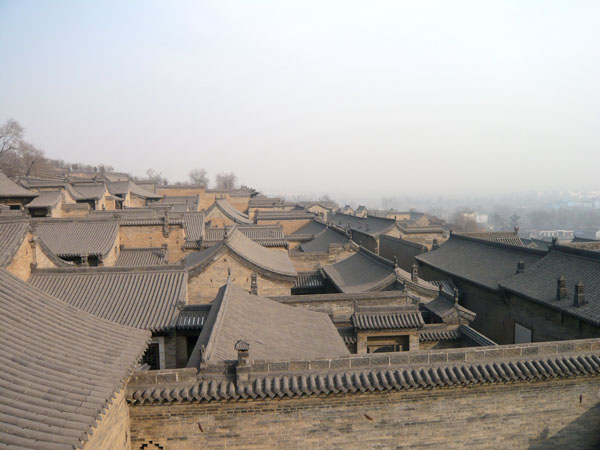 • Address: Jingsheng Village, Lingshi County, Shanxi Province, China
• Phone Number: 0354-7722122
• Opening hours: 08:00am -6:00pm
• Recommended time to stay: 3 hours
• How to get to Wang Family Courtyard:
From Taiyuan: Wang Grand Courtyard is 140km away from Taiyuan so the traffic is very convenient. You can go to Taiyuan by train or by air. To get to Wang Family Courtyard from Taiyuan by bus, you can take long-distance bus at Jiannan bus station in Taiyuan to go to Lingshi Bus Stop and then change to No.1; or you can take long-distance bus from Taiyuan, and then you can get off at Jiexiu Bus Station and change to No.11. To get to Wang Family Courtyard from Taiyuan by train, you can go there by train and get off at lingshi Train Station or Jiexiu Train Station and change to No.1 or No.11.
From Pingyao: There are many buses leaving for Wang Family Courtyard from Pingyao Coach Station every day. You may check the schedule upon your arrival in Pingyao.
Recommended China Tour to Pingyao: 11 Days North Ancient Towns Exploration Tour (Destination: Beijing-Datong-Pingyao-Xian-Shanghai)