Guizhou Maolan National Nature Reserve is located in the southeast of Libo County; it is consist of three parts of southeastern city of karsts forest, Jialiang town Dongting five hieroglyphics points and seven small heart of karsts forest science. With a total area of 21100 hectares, the forest coverage rate is 87.54%. According to the learning of all aspects of information and data show that Maolan Karsts Forest is at present the world's rare subtropical karsts strong primordial remaining forests in our country and even the world. The area formed by forest and karsts ecosystem, contain a complex and profound scientific content, it is not only a natural science museum for scientific workers to study karsts forest, vegetation, animals, soil, weather, hydrology and ecological environment of, and it give a person beautiful enjoyment with unique karsts natural scenery.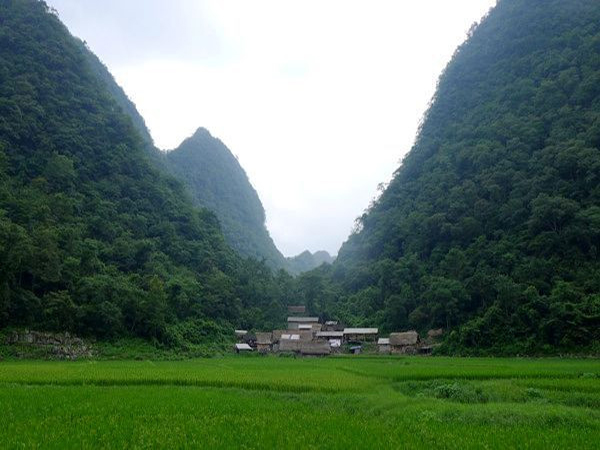 Climate
Maolan Nature Reserve forms a rich variety of growing environment because of the special geographical position, warm and humid climate under the influence of karsts geological features. In small range, there are both bare rock, large climate change clint, collapse of big rocks in the arid habitat, also has a relative deep and rich in nutrients soil layer, stone ditch with higher content soil organic and small climate change, fertile moist habitat of swallet; there is sunny and bright growing environment, but also the dark habitat that direct light is inaccessible.


Outdoor Tips
Starting from
Guiyang, in Guiyang city bus station there are buses to Libo every morning, after arriving to Libo, you may find a lot of buses to Maolan, and you can consult with the owner and ask him drive you directly to the Banzhai village, the price is very cheap, then you can start hiking trip.

From Banzhai village to Changshan Yao ethnic village needs walking for half an hour and you can spend the night at the local Yao nationality people's home.

When the second day early in the morning, hiking until dawn close and go back to Banzhai village, about four hours of walking distance. The road along mountain is not very obvious; walking road in the mountainous area must bring the sticks. After going back to Banzhai village, you can go to camping in the Wuyan Bridge with your rest time, go to visit a nearby Qinglong Gully, where has the deep green water, worth to have a look. That night camp at Wuyan Bridge can spend the night near the residence and catch fire.

The third day morning from Wuyan to straight to Nine Land, Fairy Cave, and the way up to the mountain is flat, probably spending more than two hours can arrive at the entrance of cave. And it cost 4 hours to pass through the Nine Land and the Fairy Cave. The way goes downhill will pass through Golden Lion Cave in the mountains, on the evening you can continue to lodge in the Wuyan Bridge.

The fourth day morning you can traverse Funnel Forest which takes about six hours; people with poor physical strength don't try this easily. Around 6 p.m. you can go out of the Funnel Forest, the exit call Ying'ang, and can take a passing bus of Tuosha to go back to Libo.