Huishan Ancient Town is sited at the foot of Huishan Mountain in the west of
Wuxi City, hence it got the name. It is only 2.5 kilometers away from Wuxi downtown. The
Beijing–
HangzhouGrand Canal flows through the town to the north. It has a good location, and famous for its majestic nature sceneries, and well-preserved typical ancestral halls.
The reserve area of this town is about 103 hectares, stretches 1.7 kilometers from east to west. The core zone is the area between Huishan Temple and Baoshan Bridge. Within this area, many historical relics or ruins can be found, which reveal the long history of this ancient town. Till now, there are 118 ancestral halls and relative remains have been found and protected.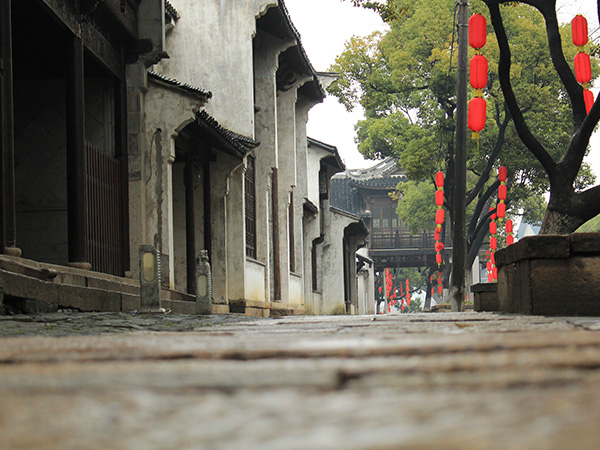 Numerous ancestral halls are the spotlights of Huishan Ancient Town. Ten of those ancient buildings became the major national preservation sites since 2006. The ancestral halls are concentrate by the bank of Longtou River and Zhijie Street. Many of them are closed to tourists, except those listed in the entrance fee tickets.
Huishan Clay Figures
The Huishan clay figurines were a fork handicraft art emerged in the Ming Dynasty and has a history of over 400 years. Thanks to their unique art style, these colored figurines have been well received by the Chinese people throughout the country and have been sold to 50 countries and regions. You can walk into a Clay Figures workshop to learn how to make it. Buying Clay Figures as a gifts for your families or friends is quite popular.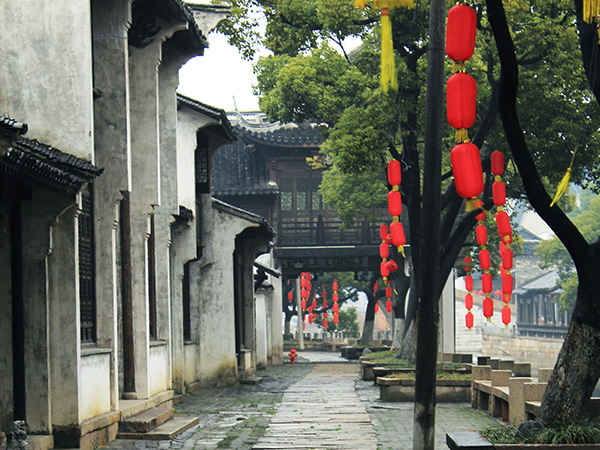 Travel Guide
【Chinese name】: 惠山古镇


【How to get there】: You may take Bus Route 4, 15, 39, 43, 75, 76, 81, 83, 126, 139, 158, 611to Huishan Station(惠山站), then walk southwestward along Tonghui West Road for about 120 meters and you will reach the ticket office of Huishan Ancient Town.
Except for visiting the historic and cultural sites in the old town, tasting local snack food is another thing you should not miss while you are there. Steamed crab meat buns, shortcake, jellied bean curd, etc. are all famous food in the old town.