White Pagoda Mountain Park (Baitashan) stands at the northern bank of the Yellow River, in Lanzhou City of Gansu Province. This park got its name from the white pagoda in Baitasi (White Pagoda Temple) on its summit.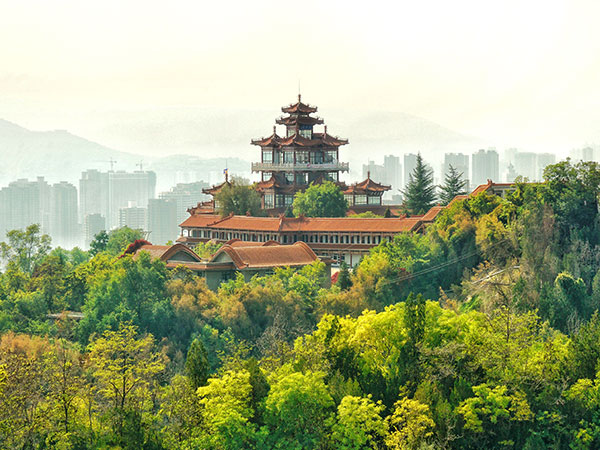 Opened in 1958, White Pagoda Mountain Park gains its reputation form the three stately and magnificent ancient architectural complexes. And the White Pagoda Temple was built to commemorate a Tibetan lama of the Sa-skya-pa Sect of Tibetan Buddhism who died in Lanzhou on his way to Mongolia for an audience with Genghis Khan. Towering 17 meters, the pagoda is a solid brick structure.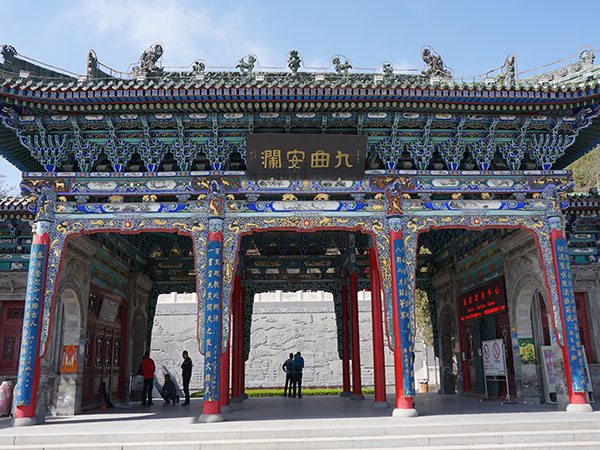 There were three treasure of White Pagoda Mountain, they were Elephant Leather Drum, bronze bells, the Chinese redbud tree. It's a pity that Chinese redbud tree withered due to the drying up of water, so there are left only the relic of Indian monk Elephant Leather Drum and bronze bells made in 57th years of Kangxi Period (1718). White Pagoda Mountain Park built around the mountain with an elevation of 1700 meters, opened in 1958 as a park. It passes across the Yellow River railway bridge, climbs up along the mountain. And there are square mansion, palace courts, corridors, and emerald green trees which is very spectacular.
Going along the west of White Pagoda Mountain can reach White Pagoda Temple. There is a white pagoda built in Yuan dynasty. It is said that this white pagoda was built for specially appointed Lama by Tibetan Sakya price of Dharma to come to meet with Genghis khan, but unfortunately he died of an illness in Lanzhou. In the later years, white pagoda was collapsed and rebuillt during Ming dynasty of Jingtai period, and expanded in Qing dynasty 54th year of Kangxi period, called Cien temple.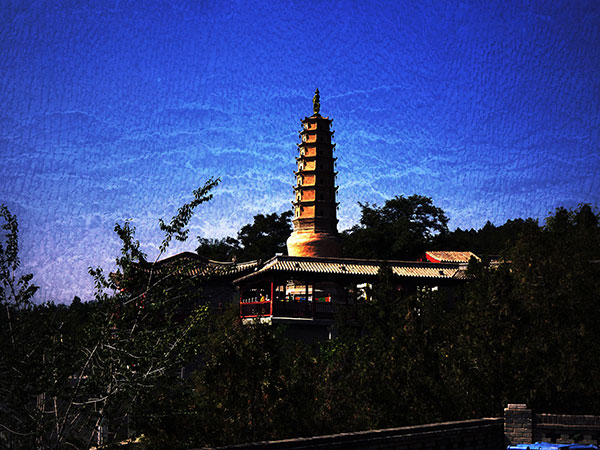 Transport
1. Taking Bus No.20, 35,53,108,and 131 to White Pagoda Mountain Park (Baitashan Park)
2. Taking Bus No.8, 11, 15, 26, 34, and 136 to Yellow River Bridge, you can appreciate the beautiful scenery of Yellow River incidentally.