Gansu Provincial Museum was built after the founding of the People of Republic China. Although it is young among the various museums in China, the collections in this place still can give visitors very deep impressions.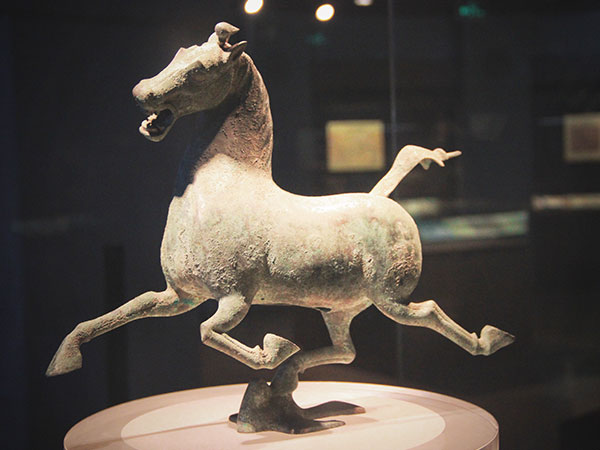 Gansu Provincial Museum covers more than 6.6 Hectares of land and has a total floor space of 18,000 square meters. Built in Russian architectural style, the museum is shaped like the letter "E". This is one of the best sights in the city. The museum has an excellent selection of exhibits relating to Gansu and
the Silk Road. The collections include an extensive range of Neolithic pottery, dating back between 7,000-500BC.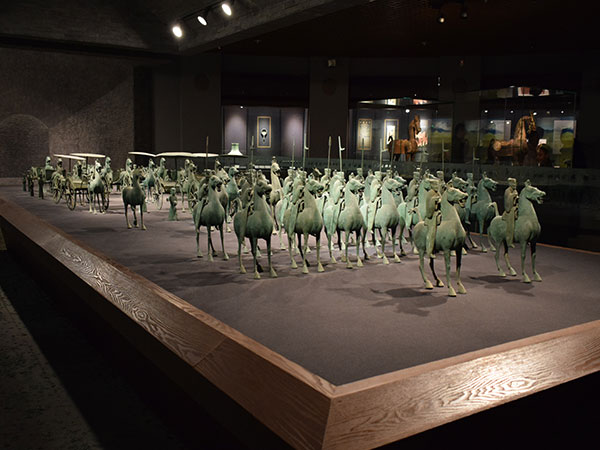 The most famous piece in the collection of Han dynasty (206BC-220AD) bronzes is the Flying Horse of Wuwei, which is 14cm-tall horse, with its procession of chariots and horses behind, recently made a tour of the US and Canada. The exhibition of the Silk Road, containing many treasures including Neolithic painted pottery that was excavated from the town of Dadiwan, whose ancient civilization is believed to span back some 7,000 years. Other significant exhibits include early examples of calligraphy in ink and carved into wood. A one and a half meter high statue of a Tang Dynasty (618-907 AD) warrior, made of a colored and then glazed earthenware. A gilded silver plate that portrays Bacchus, the Greek god of wine, that dates back some 2,000 years from the Eastern Roman Empire. There are also natural history exhibits including a skeleton of a mammoth, which is the 4m-tall Mammoth, whose remains were excavated from the Yellow River basin in 1973, is a fearsome sight.