Wangjiang Tower Park is located near the Jiuyan Bridge of
Chengdu. It is one of the three famous cultural relics in Chengdu along with the Wuhou Memorial Temple and the
Thatched Cottage of Du Fu.
About Wangjiang Tower
The Wangjiang Tower is the most magnificent building in the park. It is a four-floor architecture with a height of 39 meters. Built in Qing Dynasty Guangxu Period, each floor is decorated by the animal clays and characters carvings. Wangjiang Tower is dedicated to Xue Tao, a poetess in the Tang Dynasty. A Woman in the past lacked social status and therefore it is all the more fascinating. It is also called Chongli (grand and beautiful in Chinese) Tower, derived from an ancient article describing Chengdu as beautiful and grand. Of the four stories of the tower, the upper two are octagonal while the lower two are square with every eave layer exquisitely decorated with sculptures.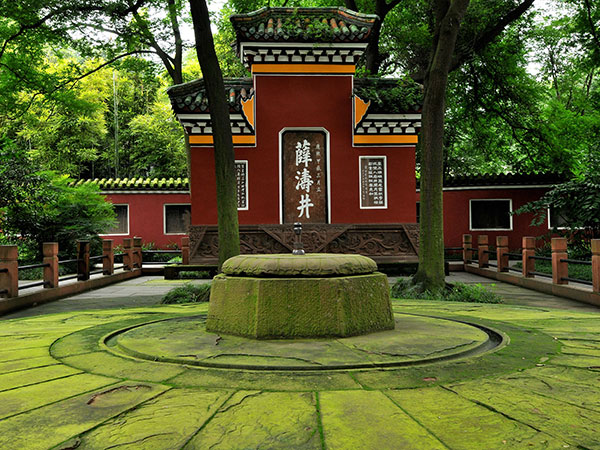 About Xue Tao
Xue Tao, a poetess in Tang Dynasty, was an outstanding figure that was famous for her talent. She was good at poems and articles, as well as music and instrument. She led a hard life and eventually after her father's death she became a singer. According to the historic record, Xue had written more than 500 poems, but there are only 90 poems has been left today. Xue Tao Well should not be missed. Not only a poet and beauty, Xue Tao was a clever inventor inventing Xue Tao Paper with water from the well. Superior to the yellow and coarse paper used at that time, her Xue Tao Paper was colorful and delicate. Wangjiang Tower Park is covered by bamboos because Xue Tao loved bamboos. At present, there are more than 150 kinds of bamboos in this park.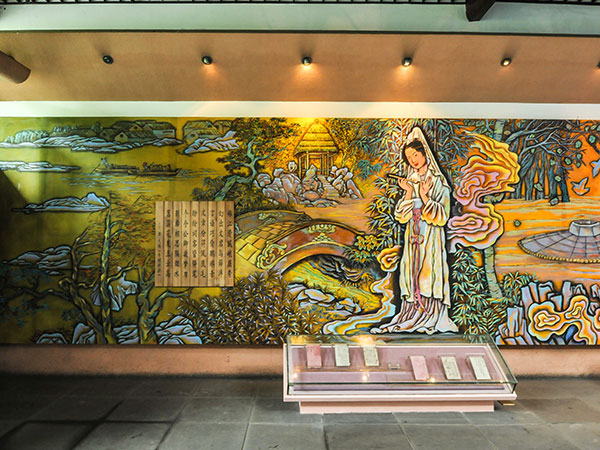 Other things to see
Other memorial buildings like Yinshi (poems-chanting) Building, Wuyunxian (five fairy clouds) Hall, Quanxiang (fragrance of spring) Pavilion, Pipa (loquat) Alley, Qingwan (refreshing and pretty) House, and Huanjian (paper-washing) Pavilion are elegantly arranged, featuring Sichuan-style gardens.