Depending on what you have prepared for your trip, traveling in China with your kids is a surprisingly easy thing to do. As long as you have prepared well and within enough time in advance of your arrival in China, and as long as you pay close attention to basic factors that occur during trips, you can enjoy a smooth trip in China.
This article has been divided into two tip sections for you: before your trip and during your trip. Read on to find out everything you should know to ensure your family trip in China goes smoothly.
Before Your Trip
The different culture and the language barrier can present a bit of a challenge for a family trip. When getting ready to travel to China, make sure you prepare some essentials items, as detailed below, before your trip.
Take Common Medication
As you can't understand Chinese and most of the medications you'll need will be labeled in Chinese in most of the pharmacies, you'll be faced with a problem due to the language barrier.
Therefore, pack the medications you are likely to need while you're in China in your suitcase. The most common types of medication include those for pain and fever, coughs, cold and flu, and diarrhea.
Prepare Comfortable Shoes and Suitable Clothes
Kids enjoy running and jumping when they feel happy during trips. However, when participating in an outdoor activity in China, you may have to walk for a long time. Therefore, it's necessary for your kids to wear comfortable shoes.
You should also prepare suitable clothes according to the local weather and your destination. Keep in mind that China is vast and the weather varies in different places.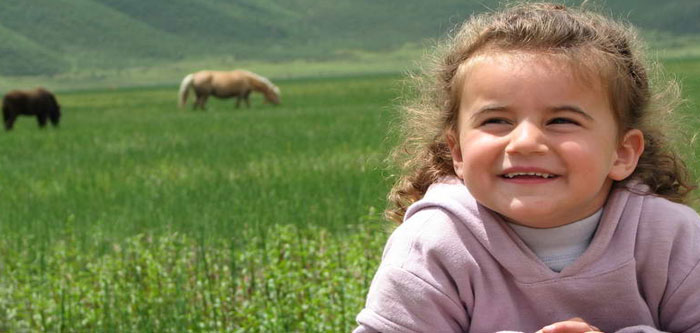 Take a Water Bottle
Please note that you should never drink any tap water in China. It's not as clean as it is in other countries. You can get purified water or bottled water everywhere. Take a water bottle with you as it is more convenient when you can't find any shops to buy water from.
It's Not Convenient to Push a Pram/Stroller
You won't find straight and bump-free roads everywhere in China so it's not very convenient to push a pram or stroller when you're traveling. Carrying your kids in comfortable child carrier backpacks is much easier when walking.
Choose the Perfect Time to Visit China
The perfect time to travel is during your kids' school holidays provided you avoid China's public holidays. Spring and autumn are comfortable seasons to travel in.
Consider Several Destinations for a Family Tour
Good facilities and a modern city are more suitable for a family tour. Beijing, Shanghai, Chengdu, and Hong Kong are all convenient and have many places to visit, ranging from historic sites to natural landscapes.
Try to join in with local activities and enjoy your trip.
Read more about The 5 Best China Family Destinations.
During Your Trip
You will be curious about everything you see in China. However, don't forget to read some tips about traveling in China to help you understand this country and to ensure you have a wonderful vacation.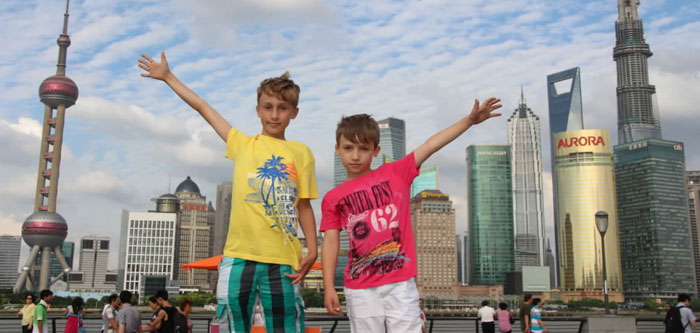 Book Reliable Accommodation
Not all of China's hotels can accept foreigners' bookings. Pick one using a reliable company, such as Booking.com, Agoda, or Ctrip. Boutique-style hotels are more reliable while 4-star or 5-star hotels offer good services, such as an English-speaking service.
There are also some child-friendly hotels, which are popular choices for family trips. Check some reviews before you book as this will help you to choose a hotel that you will be satisfied with.
Don't Be Embarrassed When Asked to Take Selfies with Others
You may be surprised by the Chinese people's enthusiasm. They love children, especially beautiful and cute foreign kids. You will meet many Chinese people who will want to take photos with your kids. Don't worry about this — they will ask your permission beforehand and you can either agree or reject their request.
Take Care of Your Kids When Crossing Streets in China
Possibly the most dangerous thing in China is crossing the streets. Never expect the cars to let you go first. Pay more attention to your kids and try to follow other people when they cross the streets. You'll find that many big cities are safer than rural places, but you must still be very vigilant.
Chinese Food or Western Food
You can find rice, vegetables, and noodles everywhere in China. Try a variety of food or snacks if you love Chinese food. If not, you can also find Western-style cafés, restaurants, or fast-food chains, such as KFC, to have your meals in.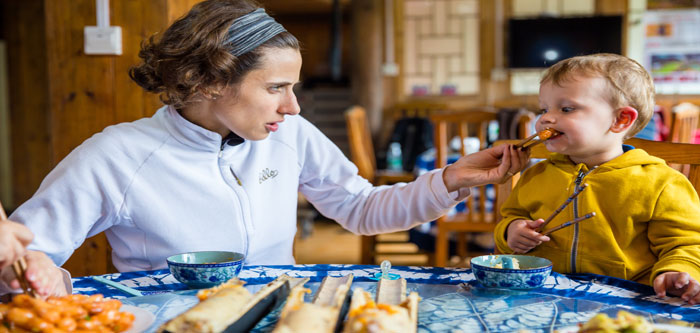 Ask for Help from the Local People
If you are stumped by some things in China, don't hesitate to ask for help from the local people. Prepare an off-line map and translator to help you communicate with the Chinese. They will be very happy to help you as much as they can.