Located in 257 Dongmenli Street, Nankai District, Tianjin Old Town, Tianjin Opera Museum is one of the most complete and the largest Qing-dynasty style guild hall building in China. Its predecessor is the Guangdong Guild Hall.
China is a country with multiple theatrical activities spread over a large area. Chinese traditional opera, an integration of singing and performance, is the most distinctive, common, and representative form of Chinese theater. Tianjin Opera Museum in north of China is the first of its kind dedicated solely to Chinese theater. The museum has been celebrating these resilient and dynamic performance traditions since a long time ago.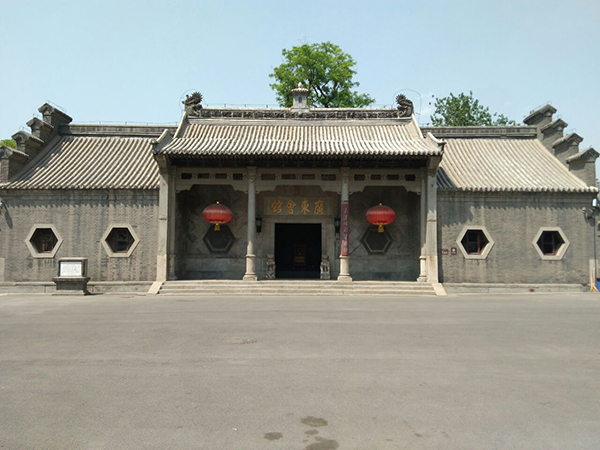 The small orchestra may not be staging the theatrical performances as the museum's name suggests, but they are implicitly tracing another historical aspect of the building.

Layout of Tianjin Opera Museum
The structure's layout is in the style of a courtyard house for an extended wealthy family. Wooden carvings in purple can be seen on all sides here, contributing to the conventional environment in the museum of the museum. The theatre is supported by no columns, apart from small columns separating side booths. Therefore, there is no obstruction of view. The stage is not raised too high, so a spectator can easily see he stage by looking directly forward from his seat without stretching his neck. The stage is 70 square meters in area, extending broadly. The glass windows which wall the top of the theatre allow natural light to penetrate from the top floor so that no stage lights are needed during the matinee performance. There is an umbrella shaped caisson hung from the ceiling right on top of the stage. It is not only decorative but also is acoustic equipment. The sound from caisson to the stage is amplified and transmitted by the caisson in a natural way without the aid of a modern amplification system and the sound is audible throughout the theatre.
From the viewpoint of its architecture, the Tianjin Opera Museum is unique. It is one of the most complete and the largest Qing-dynasty style guild hall building in China.
Travel Guide
【Chinese name】: 天津戏剧博物馆
【How to get there】: Tianjin Opera Museum is near to Tianjin Drum Tower. Bus 652 will take you right to the door; buses 161, 635, 652, 657, 855, 863, 865 will also get you really close