When is the best time to travel to China? It's a common question that we're often asked. Rather than generalizing and listing the best or worst seasons, it's better to decide depending on your preferred destination and what you want to experience while you're there.
China is a big country. In spring, South China is warm while the northern cities are still cold and full of snow. However, no matter what season of the year you travel to China, there are many beautiful and interesting sights waiting for you.
Overview
| | | | | | |
| --- | --- | --- | --- | --- | --- |
| City | Location | Spring | Summer | Autumn | Winter |
| Beijing | North China | Dry, a little cold before May (temperature: 8–20°C) | A little hot (temperature: 22–31°C) | Cool (temperature: 8–19°C) | Cold (temperature: -10–2°C) |
| Xi'an | Northwest China | Warm and a little dry (temperature: 4–21°C) | Hot (temperature: 21–32°C) | Cool (temperature: 10–18°C) | Cold (temperature: -5–5°C) |
| Guilin | South China | Warm and rainy (temperature: 11–27°C) | Very hot (temperature: 24–38°C) | Warm (temperature: 17–26°C) | Wet and cool (temperature: 5–12°C) |
| Shanghai | East China | Wet and rainy (temperature: 6–24°C) | Very hot (temperature: 25–37°C) | Cool (temperature: 15–23°C) | Wet and cold (temperature: 1–8°C) |
Visiting China in Different Seasons
Different seasons offer different landscapes, views, and attractions to explore, so how can you plan your trip in China? Below, we have detailed the highlights for each of the four seasons.
Spring — April to June
Spring is a popular travel season with a comfortable temperature. It's already warm and full of vitality in South China while it's cool in China's northern cities, such as Beijing.
Recommended Activities
Visit the Longji Rice Terraced Fields in Guilin
You can see spectacular views of the rice fields when the terraces are filled with water. Guilin is located in South China, so it is warm in April.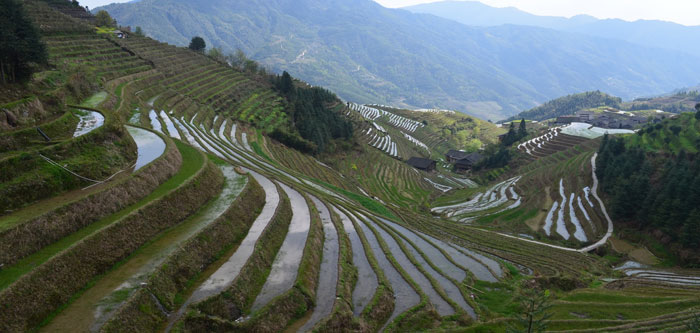 Hike the Great Wall at Mutianyu
Beijing is just waking up from winter in April. The weather is dry and, compared with the hot summer, spring is a more comfortable time to hike the Great Wall at Mutianyu.
Summer — July to August
Summer is hot in both the north and south of China. Chinese people like to go out and enjoy barbecues with their friends at night when it is cooler. The most popular activities in summer include indoor attractions and parks that have dense vegetation.
Recommend Activities
Escape from the Hot Temperature in the Summer Palace
The name of the Summer Palace alone lets you know that it's a good place to spend your summer days. With dense trees, flowers, rockeries, and the large Kunming Lake, the Summer Palace is large enough for you to spend a whole day wandering around.
Discover the Terracotta Army in Xi'an
Indoor activities are popular in summer. Xi'an is an ancient city with many museums and historic sites, such as the Terracotta Army, Shaanxi History Museum, and the Tomb of Emperor Jingdi.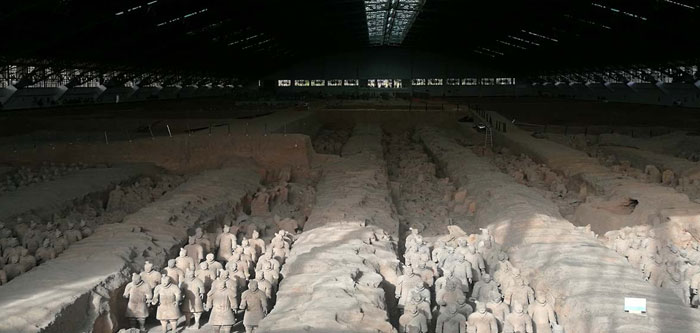 Autumn — September to November
Autumn is the most popular season in China. Colorful landscapes, cool weather, and less crowded attractions make your trip more enjoyable. Autumn is also a wonderful time to do some outdoor activities.
Hike the Great Wall at Jinshanling and Simatai
Beijing is cool and less rainy during autumn. Hiking the Great Wall and seeing panoramic views of mountains against the blue sky is one of the most exciting experiences in Beijing. The Jinshanling and Simatai sections of the Great Wall are further away from downtown Beijing than other sections, offering stunning views and fewer travelers. Just enjoy your Great Wall trip in peace.
Take a Bamboo Raft Trip on the Clear Li River
Autumn is also the best season to visit Guilin. You can smell the fragrance from osmanthus flowers around the city in October. Take a bamboo raft trip on the clear waters of the Li River to see the unique karst mountains that surround it and the authentic countryside views in Yangshuo.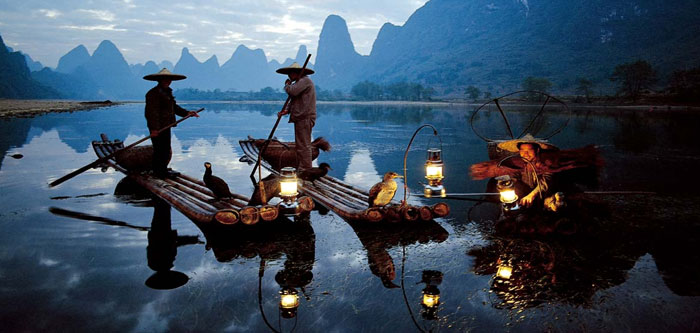 Winter — December to March
Winter is the cold season that many travelers avoid when planning a trip to China. However, there are a series of things you can try: eat a spicy hot pot in Chengdu, enjoy the warm beaches in Hainan Province, and see the snow in Harbin.
Witness the Solemn Forbidden City Covered with White Snow
No season is better to explore the Forbidden City in than winter. The Forbidden City is quiet and filled with a solemn atmosphere, which is totally different from the peak travel seasons. Therefore, winter is the best time to get the most authentic experience there.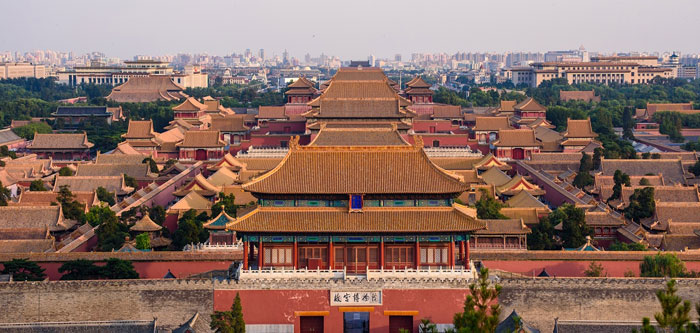 When NOT to Travel to China
There are some specific times when you should avoid visiting China, and most of them are the Chinese public holidays (unless you want to join in with the local activities). During these periods, it almost feels as though you can't breathe properly as you're surrounded by hundreds of tourists during the peak travel days.