The Shunan Bamboo Sea is located in Yibin of southern
Sichuan
Province. Covering over 4,000 hectares with a vast plantation of bamboo, the site has been a rare and famous scenic area since ancient times. The core scenic area is of 44 square kilometers, a total of eight main scenic area two order 134 sights. A total of 58 species of bamboo, the scenic spot is more than 70000 acres, where is China's largest collection place of landscape, caves, lakes, waterfalls, with a long history of human landscape and it is one of the biggest original "green bamboo park"; Vegetation coverage is 87%, and the natural oxygen bar with extremely high content of air negative ions in the country. Literally a world of different types of bamboo trees covering over 500 hills, the forest stretches as far as the eye can see and fills the air with the fragrance of bamboo. Favorable mild temperatures year-round make it an ideal tourist destination. Among the ocean of bamboo lies a narrow five-kilometer path. Walking along this "Jade Green Corridor", the fresh air and sound of the green waves rustling in the wind create a heavenly experience.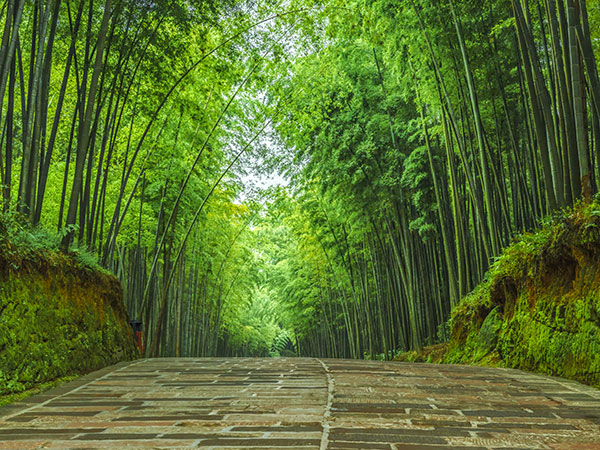 Geography
Shunan Bamboo Forest is located in the territory of Yibin city at the boundary of the two counties–Changning and Jiangan County, about 430 kilometers north of Chengdu, is famous for its bamboo sea. Bamboo Forest scenic area has 124 scenic spot with wide distribution. The entire scenic area is about 13 km long from east to west, about 6 km wide north-south, including attractions 15 first level attractions, 19 secondary attractions. Bamboo forest is famous because of magnificent, risk, serene and beautiful. Bamboo Forest air is fresh and pure, ion content is higher, and it is our country first level tourist area of environmental protection.

Climate
The whole bamboo forest is zigzag, north and south is narrow and from east to west is wide. Mountain is a typical Danxia landform, 600-1000 meters above sea level. Streams in the forest flowing freely and waterfall hanging, lake like a mirror, the water is clear, the air is fresh, winding path leading people to a secluded spot, put people into a mysterious world.

Mild climate, abundant rainfall, four distinctive seasons, the annual average temperature is 15.5
℃, the winter temperature is rarely under 0 ℃, the summer does not exceed 30 ℃, frost-free period o mare than 345 days. Air relative humidity is 83% or more throughout the year.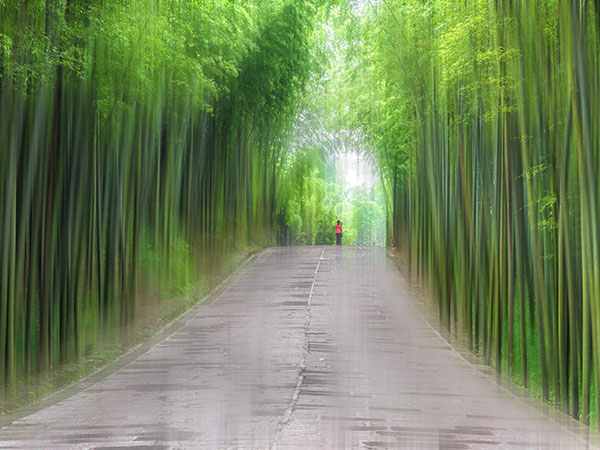 Introduction
Bamboo Forest located in Yibin, Sichuan, about 60 kilometers to downtown Yibin city. A total of 58 species of bamboo, the scenic spot more than 70000 acres, is the largest "green bamboo park" in China.
Bamboo forest is a national AAAA level tourist area, "China National Scenic Area", "Chinese Tourist Destination Top Forty", "China biosphere reserve", and was rewarded as one of the 10 most beautiful forests in China by
Chinese National Geography