To 7 km southwest out of the town, there's
Shuanglin Temple. This Buddhist temple houses more than 2,000 terracotta figurines dating back to the Song and Yuan dynasties. These figurines are exquisitely vivid, earning the temple a reputation of "the Treasure House of Painted Sculptures". These sculptures were molded onto wooden skeletons, like flesh to bone, and even in a deteriorated form, appear life like. These lively sculptures show high artistic values in ancient time.
They demonstrate the artistic styles of painted sculptures of the Tang, Song, Jin and Yuan Dynasties.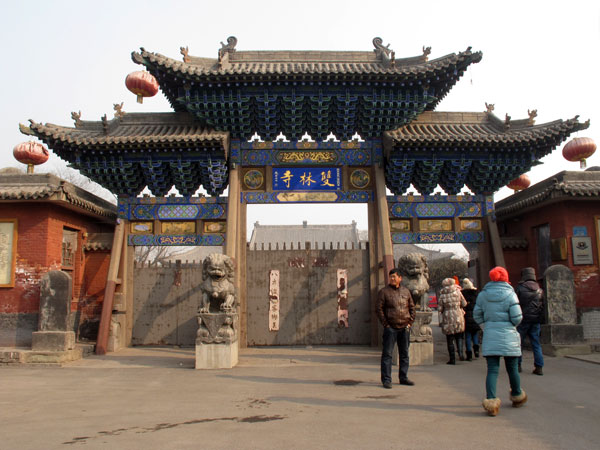 Shuanglin Temple is originally called Zhongdu Temple. In the northern Song Dynasty, in order to memorialize Buddha who attained Nirvana under two trees in a forest, it was changed into 'Shuanglin, 'shuang' meaning 'two or double', and 'lin' meaning 'forest.' All cultural relics inside the temple, such as the pagoda trees planted during the Tang Dynasty (618-907), stone tablets from the Song Dynasty, bells from the Ming Dynasty, colored sculptures and ancient constructions, are considered invaluable. The colored sculptures have won great acclaim in the world. Various sculptures are scattered throughout the temple, the tallest measuring over one zhang (3.3 meters) and the shortest, one chi (three chi=one meter). With a total of 2,056 sculptures, the temple is reputed as an oriental art treasury. The cream-colored art sculptures of the Yuan (1271-1368)-Ming period are compared to the
Yungang Grotto and frescos in the Yongle Palace of Ruicheng City.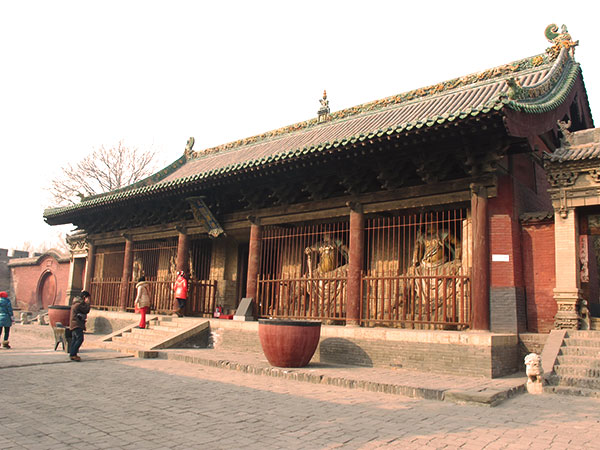 Recommended China Tour to Pingyao: 11 Days North Ancient Towns Exploration Tour


(Destination: Beijing-Datong-Pingyao-Xian-Shanghai)