Located in northeastern Heibei Province, Qinhuangdao has long been known as "the Back Garden of Beijing and Tianjin". The city is rich in tourist resources, including the Great Wall, coastal scenery and eco-friendly areas.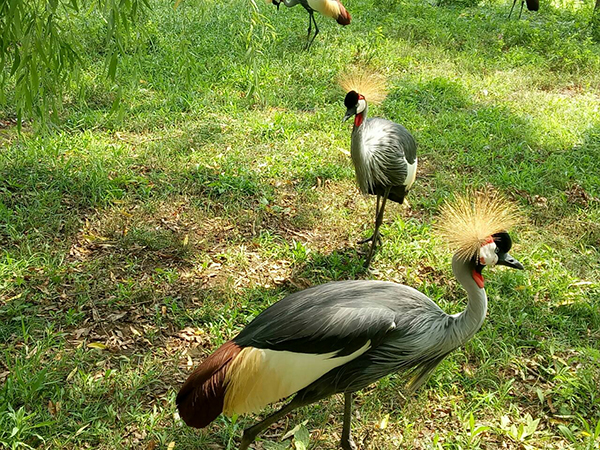 Located in the Beidaihe coastal area, in a national forest park between Qinhuangdao and Beidaihe seaside, the Qinhuangdao Wildlife Park is currently the biggest wildlife park with the highest forest coverage and the most beautiful natural environment in China. With an area of 344 hectares, it is said to be the biggest wildlife park in Asia with the most beautiful natural environment. This park is a national 4A level scenic spot that has gone through the ISO9002 international quality system certification. It is the residence to more than 5000 animals in over 80 breeds, including rare birds and animals in the world and animals under China's class one and two protection, such as the northeast tiger, African lion, giraffe, zebra, brown bear and black swan.
Qinhuangdao Wildlife Park exploits its unique forest resources and beautiful natural environment, make native simulation environment for animals. The animals in the park are free-range in a large circle feeding area, letting these animals live in their natural habitats, thereby making the park an animal paradise for both its animals and its visitors alike. Currently, the wildlife park is home to about 4000 animals with more than a hundred breeds. Aside from the indigenous species living in the area, the park boasts various animals that come from all parts of the world, such as Amur tigers, African lions, giraffes, zebras, bears, black swans, living peacefully with one another in a place meant to emulate their natural habitats.
The park consists of Beast Area, Area for Tropical Fauna, Herbivore Zone, Area for Africa Fauna, and other areas fro visitors to see the real wild animals. Lush green forest and the coast beach stretching two hundred li, as well as the vast expanse of the ocean form a wonderful natural picture of this place.
What to See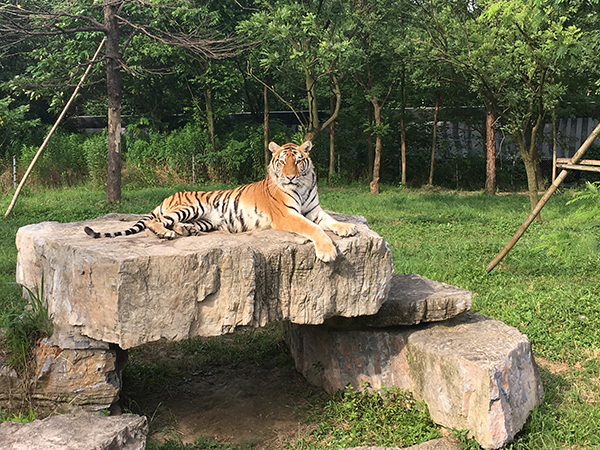 A list of different areas in the said wildlife park can be seen as following:
【African Scenery Garden】
Should you would like to have a taste of Africa and the typical scenery there, the African Scenery Garden is the exact place to pay a visit to. Here, you will be able to experience the typical scenery of the African continent.
【Tiger Garden】
For visitors who are would like to see real live tigers up close, the Tiger Garden is a must-see area in the park. Here, tigers get to live according to their natural habitat as well as be allowed to mingle naturally with their kind.
【Lion Garden】
If you are interested in lions, the Lion Garden is the best place to witness these beasts. Here, you get to see how lions interact with one another. And also, you will get a chance to witness how these beasts live in their natural habitat.
【Wading Bird Lake】
The park homes a variety of birds here. Wading Bird Lake should be a good area to visit in order to experience colorful display of the different wading birds.
【Herbivore Area】
The Herbivore Area is home to different kinds of herbivores from all around the world. it is a gentler place to visit.
Travel Tips
【Chinese name】: 秦皇岛野生动物园
【How to get there】: You can take buses or taxis in Beidaihe to go to the park.