Located in Hebei province Changli County, Qinhuangdao, southeast of Bohai coast, Gold Coast has a length of 52.1 km in the total coast lines. This coast line features with fine sand beach, soft bank, clear water, flat tide. It is also a perfect place for swimming in the sea, sun bath, sand bath, forest bath or air bath.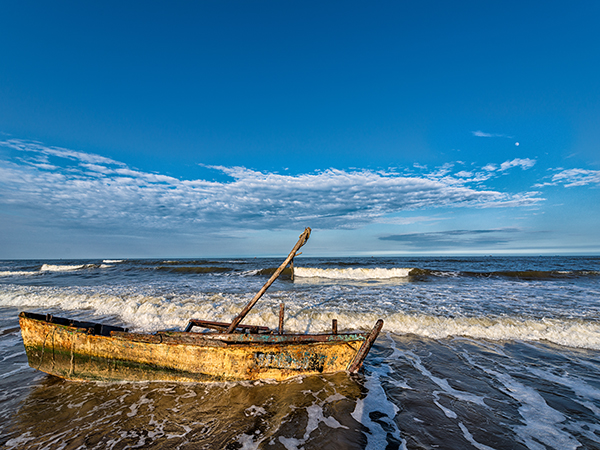 The most attractive activities in Gold Coast is sand boarding. You can first take cable car to the top of the sand dunes. Along the way to the top of the sand dunes, you will be able to enjoy the heart bearing scenery of rows of sand hills which are stretching distantly. After get to the top, you should be seated on a skimboard which is made by wood. Then you should slide down the dozens of meters high sand dunes from the top with faster and faster speed. The experience should be fresh and exciting, safe and reliable.
Main Attractions in Gold Coast
【Emerald Isle】Emerald Isle is one of seven national marine nature reserves in China. It is surrounded by Bohai Sea and Qili Sea by the east, the north and the west three sides. So it is the peninsula composed by the yellow sand alternating with green vegetation. There are rolling sand hills on the island with beautiful shape.
【Fishing Island】
On the platform of Fishing Island, you can watch the the spectacular scene of fish fighting in sixty fish cages. If you are interested in fishing, you may go fishing in this island. There are also camping tents, sleeping bags for visitors to the lease. There are also rooms with sea views and upscale seafood restaurants for visitors to provide quality services. Seafood stalls and cages of live seafood and a variety of seafood ice choice for visitors , they can always processed taste ,
【Sand Boarding Center】
Sand boarding is like skiing or skating, but is a little different. People sit on a skateboard, speeding down the hill from the sand dunes. Sanding boarding here is exiting and interesting. You will find tourist helicopter, parachutes, fire balloons and least but not the last sea yachts.

How to Get There
You can take middle buses at Beidaihe Haibin bus station, or take No.5, No.22 bus at Beidaihe railway station to the 281 hospital stop and change to middle buses.
The coast is featured by soft beach, silver sand and obviously with clear water with gentle tides. If you are a lover of sea beach you won't have to miss Gold Coast.