Plum Garden (Meiyuan Garden) is located in southern slope of Hu Hill in western suburb of Wuxi, Jiangsu, China, only 7 kilometers away from Wuxi downtown and 1.5 kilometers from Taihu Lake area. Meiyuan Garden (Plum Garden) backs against Longshan Mountain and is adjacent to Taihu Lake in the south. Its history can be dated back to 1912. It was founded by the Rong's brothers (Rong Zongjing and Rong Desheng), who are famous national industrialists of China at that time, and it used to be the private garden of their resident. Plum Garden is named after varied types of plum trees been planted inside, thus those plum trees are the spotlight of this garden. The Rong's lived in Wuxi, and the family donated the garden to the government after 1955.
There are over 40 types of plums growing in the garden, including 4000 arbor plum trees and over 2000 potted plum trees. During the early spring time, hundreds of thousands of plum blossoms are blooming in profusion, such wonderful scenery be named perfumed snowy sea. The garden therefore is a great resort for plum blossom visiting.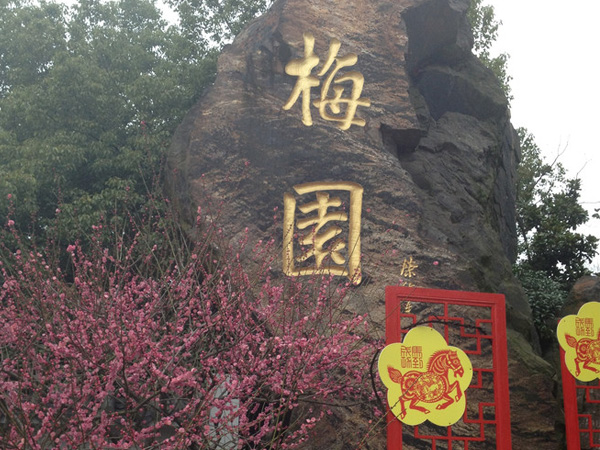 The garden sponsors a Plum Cutural Museum and has kept many of calligraphy from members of the Rong Family. And you will be able to get to know more about the plum flowers and plum culture in ancient China.
Travel Guide
【Best time to visit】: Winter and early spring will be the best season to go! January, February, March and December are the best time period to visit, when is the blooming season of plum flowers.


【How to get there】: You may take Subway Line 2 and get off at Meiyuan Kaiyuan Temple Station(梅园开原寺); Or you may take Bus Route 2, 40, 52, 83, 87, 88, 310, etc. to Meiyuan Station. Bus Route 2, 88, 310 are available in front of Wuxi Railway Station.