OCT East Shenzhen is located in Dameisha, Shenzhen, covering an area of nearly 9 square kilometers. It was invested by the OCT Group with 3.5 billion yuan. It is the first large-scale comprehensive national ecological tourist demonstration zone that combines a set of leisure, tourism, outdoor sports, science education, eco-adventure experience and other topics in a whole in China. There sets two theme parks, three tourist town, four resort hotels, two to the mountain stadiums with 36 holes, Gaint Huaxing Temple, etc. They mainly include Knight Valley Ecological Park, Tea Valley Leisure Park, Yunhai Valley Sports Park, Huaxing Temple, themed hotels, reflecting the harmony between man and nature.
Main Attractions in OCT East Shenzhen
Knight Valley Ecological Park (Daxiagu Valley Ecological Park) is themed with "Man and Nature". It combines mountainous country parks and urban-themed parks in a whole, to achieve a natural landscape, ecological concepts and entertainment experience, as well as combined with innovation and science education. This park include water parks, forests fjord, Seafield Town, ecological and other highland valleys and clouds five theme zones. The natural fantasy theme park brings joy with different experience for tourists.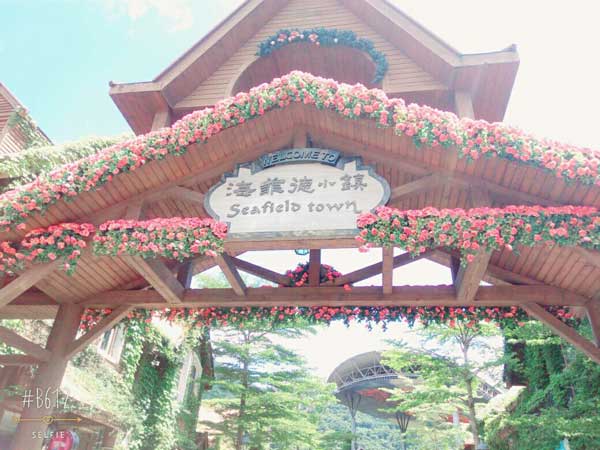 Tea Valley Resort Park presents a world of green and flowers. It is a place for the blend of Eastern and Western cultures and leisure, reflecting the culture and leisure travel. The watch points here includes Interlaken, wetlands garden, Sanzhou Tea Park, Tea Town and water golf driving ranges, tennis stadium with retractable roofs, OCT East Grand Theatre etc. Recently, the Tea Valley Resort Park will build a ski resort for tourists with a southern romantic snow world.
Interlaken Town imitates the building style in Interlaken Town in Swiss Alps in Europe in themes and painted elements to achieve the perfect combination of mountainous Central European architectural style and beautiful natural landscapes.
Seafield Village is a wine culture-themed style town with the style of American towns. The buildings with a combination of wood and masonry look warm and rustic. A series of bronze statues here shows the process of brewing wine from grape picking to brewing. It shows the wine-style town in Napa valley, California, USA in 19th century. The watching points here include canopy, Haiblen Palace, wine museum and home-brewed beer bars, lakeside Gourmet and other special projects.
Old Tea Town is the central service area for appreciating the tea culture. It is also an elegant environment for tourists to have a rest. Visitors can have a tea meal, taste tea desserts, eat local dishes and watch the play of tea, drinking tea wine. Here you can get in-depth understanding of tea culture.