Mukeng Zhuhai Bamboo Forest is 1.5km southeast in Tachuan, 4 km away from Hongcun Village, 15 km away from the north of Yi County in Huangshan City, Anhui Province, China. Mukeng is actually a collective name of the surrounding area, including Mukeng Village, the nearby bamboo forest, nearby valleys, etc. Mukeng is in the front gate of Taoyuanshan Village and the first stockaded village to Yi County from Huangshan. This place is famous for its giant bamboo forest. This forest, called Mukeng Zhuhai (木坑竹海 in Chinese) or "Mukeng Bamboo Sea", and the nearby village of Hongcun are sites where many of the scenes in the popular movie Crouching Tiger, Hidden Dragon were filmed. The movie won four Oscars at the 73rd annual Academy Awards. It is also the first Chinese movie that won Oscar.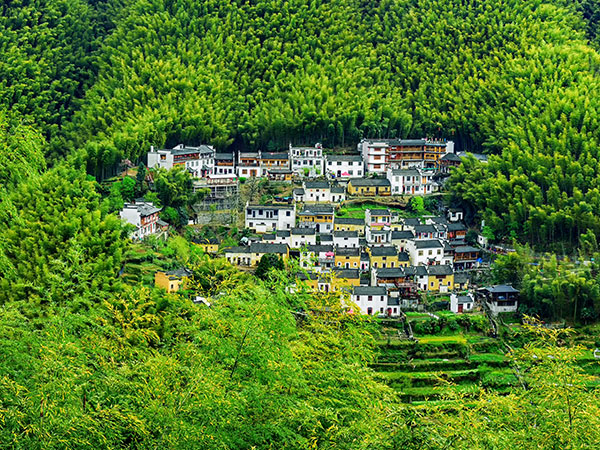 Mukeng Zhuhai is also called" Green Drip Valley", which is 6km deep and surrounded by giant bamboos. The bamboo woods are green and fresh. There are not too many visitors, so it is very quiet and relaxing. In nice weather, you can even get a chance to see Cloud Sea like that in the Yellow Mountain. This place is a wild profusion of vegetation and a shape like gold funnel, which has a good moral of Fengshui for it gathers money. There is a village named Mukeng Village inside the Bamboo Forest, which is also a highlight of your trip.

The touring route in Mukeng Zhuhai Bamboo Forest Scenic Spot (consisting of Xi Hai Area, Mukeng Village and Nan Hai Area) is in circular. Usually, visitors enter to Xi Hai area first, then walk to the viewing platforms to overlook the beautiful scenery of Bamboo Forest and Mukeng Village first, then hiking downtown the mountain to Mukeng Village. Passing by the village and walk forward, you will reach Nan Hai Area, where is a small valley. There is a small lake, and you can walk along the lakeside to reach the exit of the scenic spot.
If you want to see the most beautiful view of the bamboo forest, you'd better come in summer (June to August), when the bamboo leaves are in densest. As Mukeng Zhuhai Bamboo Forest is sited on the way to Hongcun Village from Huangshan, so you can add it into your tour itinerary if you plan to visit Hongcun Village and it wouldn't take too much time.
Travel Guide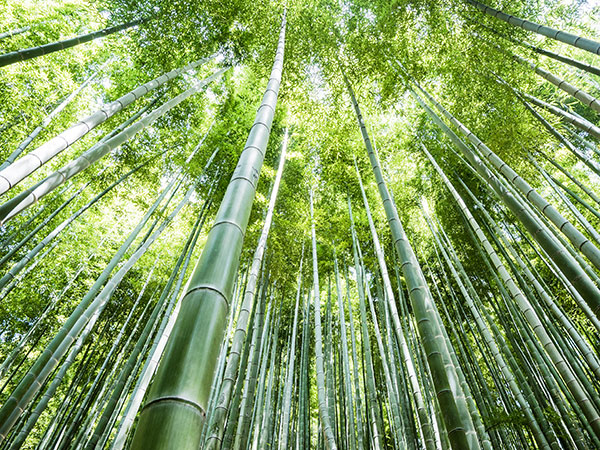 【Chinese name】: 木坑竹海
【Opening hours】: 7:00am – 5:30pm.
【How to get to Mukeng Zhuhai Bamboo Forest in Huangshan】: Mukeng Zhuhai Bamboo Forest is only about 4 kilometers away from Hongcun Village. You may rent a local motorcycle from Hongcun Village to get there, which may take 15 minutes. Or you may walk from Hongcun Village for about 30 minutes. If you start traveling from Huangshan, you may take a bus from Tuxi Bus Station to reach Hongcun Village first, then transfer to Mukeng Zhuhai by local motorcycle or walking.