Lakenla Mountain, or Lakenla Pass, located at the Dangxiong County in Tibet, is the only way which must be passed to Namsto.
Lakenla Pass, with the altitude of 5190 m, is the way to pass through Nyenchen Tanglha Range, which is known as restricted zone of life. From here you can overlook Namsto. It is an attraction and also a rest area. At the pass, there is a stone tablet, and the Mani Pile is hanging full of Prayer flags. Standing at the pass, looking into the distance around, you will feel combine with the powerful and vast of nature.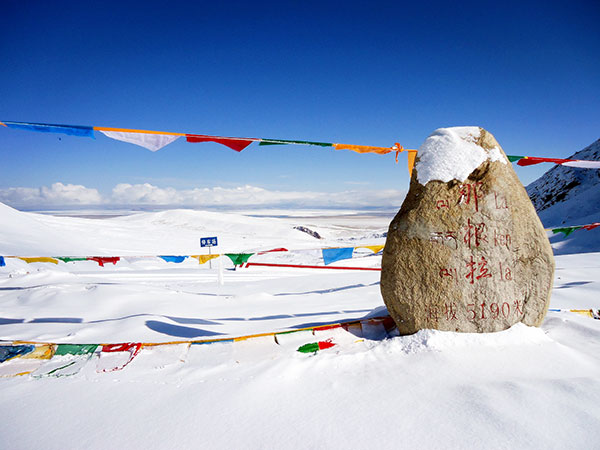 Lakenla Pass of Nyenchen Tanglha Range is 5190 meters above sea level. Standing at the mountain pass, in addition of feeling the wind's wild in different seasons, there is not so suffocating fear as it is said. But Lakenla Pass's temperature is particularly low that friends travel to Namtso should bring down jacket. Looking far from here to appreciate the beautiful scared lake – Namtso, it is just like a large precious mirror besetting on Northern Tibet Grassland. In Tibetan people's mind, each mountain pass is a sacred place. Therefore, the prayer flags at the mountain pass show the reverence for the gods.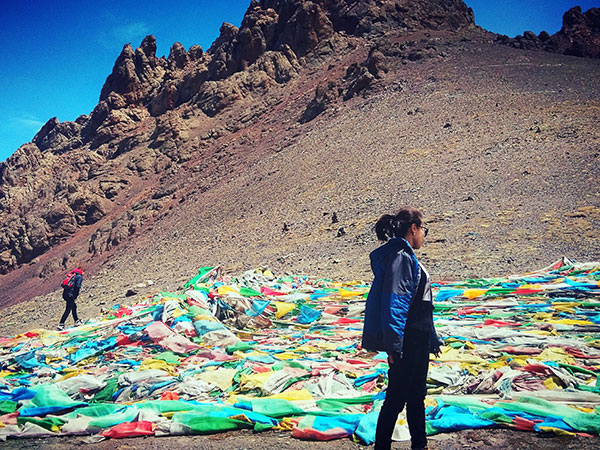 The round-trip distance between Lhasa and Namtso is 500 km, the road is entire asphalt surface and good road conditions. From Dangxiong to Namsto, there is a section of winding road. Lakenla Pass's altitude is 5180 m, the highest point of the whole journey, 8 hrs for a round-trip.