As one of the five biggest pastures in China, North Tibet Grassland(Chinese name:羌塘草原) is surrounded by the Kunlun, Tanggula, Kangdese and Nyainqentanglha Mountains.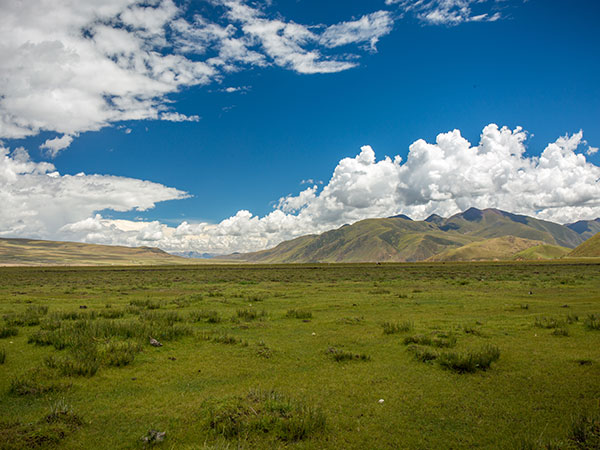 Nourished by Black River, the upper reaches of Nujiang River, North Grassland is a paradise for the wild animals and plants. Yaks and sheep can be seen everywhere on the vast grassland. The grass Naza growing on the grassland is a kind of short grass that has the highest content of protein among all grasses. That's why the flocks and herds grazing on the grassland are fatter and stronger than in other places.
North Grassland is also culturally rich. The famous ancient Tang -Tupo Route ran through this piece of grassland from south to north. The nomadic tribes here have created their own colorful, fascinating and long-standing nomadic culture characterized by ancient rock paintings, the Ruins of Yamtung (or Zhangzhung) Kingdom, long epic about King Gesar, Nyima Mound, prayer flags and ancient towers, etc, which making the North Grassland irresistibly attractive.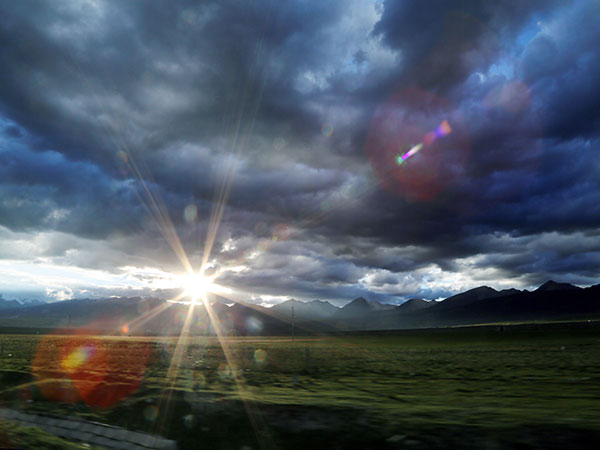 Nomad camps can be seen everywhere on the grassland. Besides the traditional yak camps, there are nylon camps of different shapes and sizes striped with different colors such as red, blue, yellow, green and white. On the top of many camps, multi-colored flags are waving to and fro in the breeze.