Long-skirt Miao is a branch of the Miao minority in China. And in Guizhou Province, there is a small vallige called Jidao Long-skirt Miao Vallige which is 25 km away from Kaili City.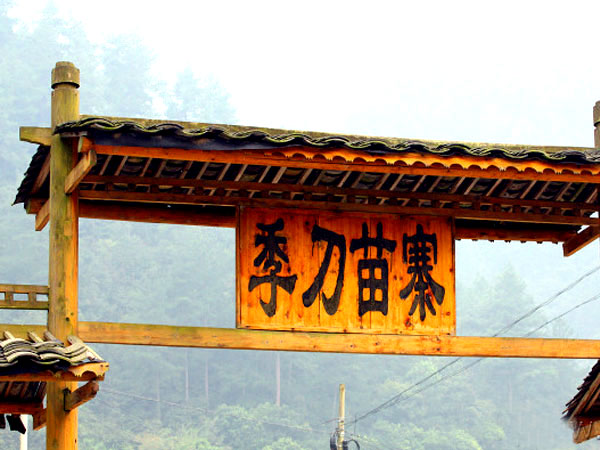 This ethnic village is combined by two villages. One is called Shangzhai (Upper Village), which takes the beautiful mountain as the background, decorated by the clean river, with about 530 Miao people inhabit. The other one called Xiazhai (Lower Village) that smaller than the former one with about 450 Miao people inhabit.
Jidao Long-skirt Miao village is a typical ethnic village because of the minoritiy's culture. Being a generational settlement of the Long Skirt Miao, Jidao Village remains original, remote and tranquil. Its villagers are very hospitable. The guests are usually served several cup of home-made wine (usually by beautiful girls) when they get into the entrance of the village. Like other Miao people, the villagers in Jidao also excel in songs and dances. And they also offer their guests very wonderful show in their halls or the village dancing square.