Located at the northern foot of Gaolan Mountain in
Lanzhou,
Five-Spring Mountain is 5,250 feet above sea level. It was so named because there are five springs in the mountain. Chongqing Temple is symbolic of the traditional architecture in the early Ming Dynasty (1368-1644).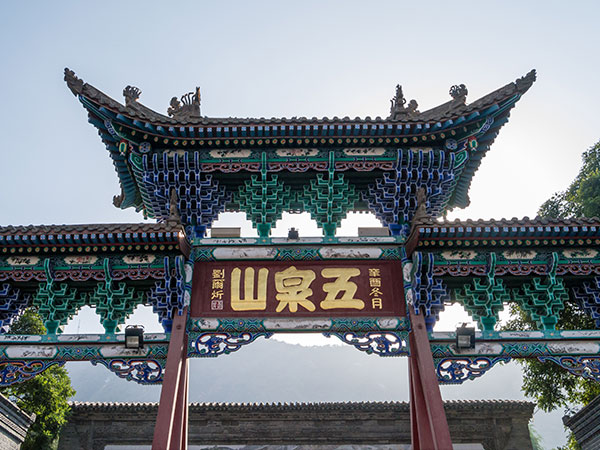 Five Spring Park acquired the name from the five springs here. The Middle Peak of the Five Spring Mountain, the highest point in the park, reaches 1,600 meters (5,294 feet). It serves as the park axis. Ganlu Spring, Juyue Spring, and Mozi Spring are distributed over the Middle Peak area. Meng Spring and Hui Spring are located on either side of Middle Peak. The five springs are not the only tourist magnet. This park is also a famous scenic religious spot. Wenchang Temple, Butterfly Pavilion, Golden Buddha Temple, Mahavira Hall, Wanyuan Pavilion, Thousand Buddha Temple, etc., are arranged along a passage on Five Spring Mountain. Corridors and stone steps, which add artistic atmosphere to the park, connect the buildings.
The natural beauty of the five springs is enhanced by verdant groves while the temples make it a famous religious destination. Five Spring Park not only offers visitors a place to relax, but also provides a place to learn about Buddhism.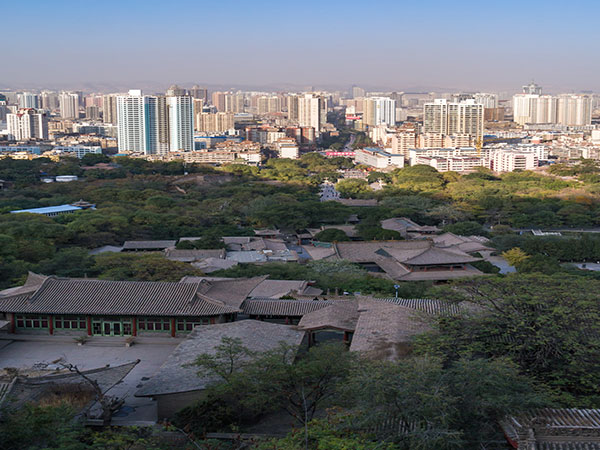 History
Five-spring
Mountain
is a tourist resort with a history of more than two thousand years. Park attractions mainly five spring and Buddhism ancient buildings, and has more than 10 buildings of 1000 rooms since Ming and Qing dynasties, building area of more than ten thousand square meters. In the park, the trees are lush, and the environment is quiet; temple and buildings are built according to mountain terrain, gallery pavilion is linked together.

Five Spring Mountain was built into park in 1955, has now become the first place Lanzhou people will choose for leisure travel, is also ideal destination for tourists from other places. Five Spring Mountain can be divided into west, middle and east three routes to visit, they all have towers, pavilions, arched bridge, spring waterfall, but the layout is different, they have their unique feature of each.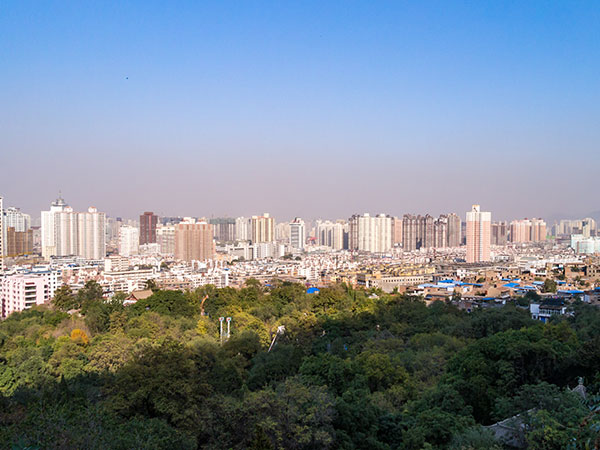 Activity
Every April 8th in China lunar calendar, Five Spring Mountain Park will has temple fairs, in addition to the Bath Buddha and religious activities; there also is a flower show and all kinds of folk cultural activities. During the Spring Festival there is an also decorative lighting exhibition every year. On the west side of park there is zoo, where are hundreds of kinds of animals. In the park, there is various children's amusement facilities.


Basic Information
【Chinese name】:
五泉山
【Ticket fare】: free
【Climate】:
Lanzhou belong to the temperate continental climate, the winter is without cold, summer without heat, the average annual rainfall of 360 mm, annual average temperature is 10 ℃, annual average sunshine hours are 2446 hours.