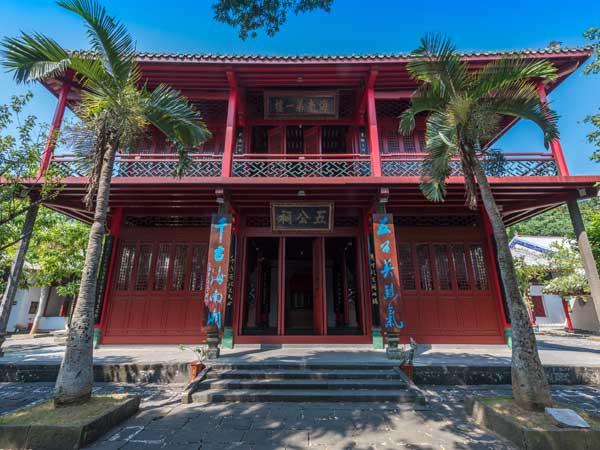 Five Official Temple (also known as Wugong Temple) is located in the southeast of Haikou City on the island of Hainan, China, and it is known as the first building of Hainan. Five Official Temple (Wugong Temple) is an attractive and intriguing Ming Dynasty construction, which is a memorial shrine to be dedicated to five exiled officials who were banished to Hainan from the Tang to Song dynasties for criticism of the government in their work. The five exiled officials were Li Deyu (787-850) in Tang Dynasty, Li Gang (1083-1140) and Zhao Ding (1085-1147), Li Guang (1078-1159) and Hu Quan (1102-1180) in Song Dynasty. The highly respected Song Dynasty poet, Su Dongpo, is also commemorated here. Su spent much of his life in Hangzhou, where he was governor of the city but was later banished to Hainan for his 'radical' writing and beliefs. He spent his last years in exile in the northwest of the island.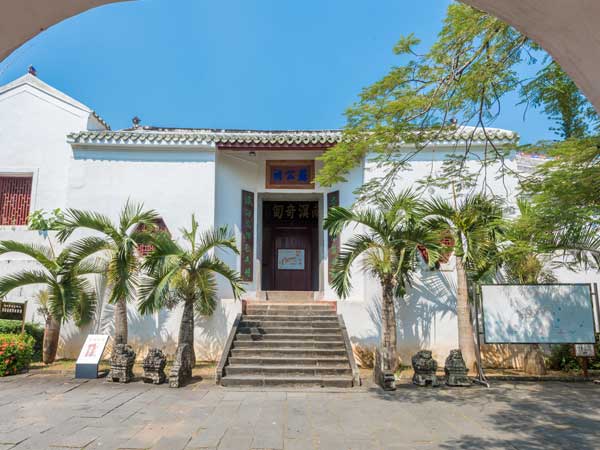 Today, this is a pretty temple in a tropical setting, surrounded by ponds filled with lilies, winding bridges and exotic palm trees. In total, the temple complex covers an area of 2800 square meters. The main building is the Wugong temple housing life like statues of the five officials. Other main buildings of the temple complex include the Five Lords Ancestral Hall proper, the Xuepu Hall, the Guanjia Hall (literally known as "observe the crops hall"), the Ancestral Hall of the Two Fubo Generals, the East Hall and West Hall, the Suquan Pavilion (literally: "millet spring pavilion"), the Xixin Hall, etc.
The Five Lords Ancestral Hall is a must see building inside the temple. It is a red two-story wooden structure that stands more than 9 meters tall and has a total floor space of 560 square meters. A historical inscription on a board placed over the front entrance on the second floor declares it the "first building in Hainan". The Sugong Temple is located to the southeast of the Temple of Five Lords. It commemorates Su Shi (Chinese: 苏轼), a renowned poet and statesman of the Song Dynasty, who was also banished to Hainan too.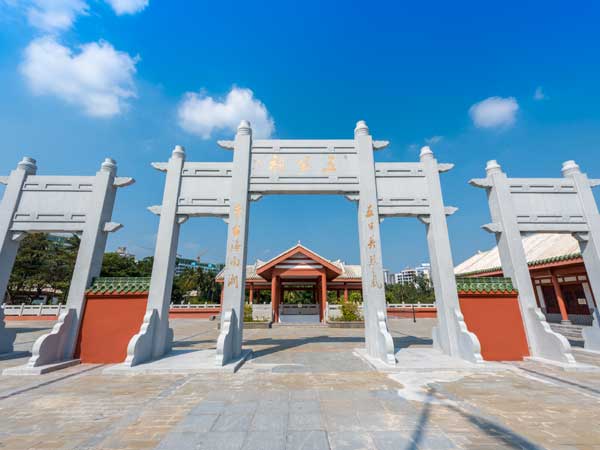 Travel Guide
【Chinese name】: 五公祠


【How to get】:Take Bus Route 1, 4, 11, 14, 37, 38, 41, 44, 45 and get off at Wugong Temple Station (五公祠).