The Seventh day of the seventh month of the lunar calendar, commonly known as "The Chinese Valentine's day", falls on Aug. 6. During the festival, rare magnificent sea of clouds appeared in Wulingyuan scenic and Historic Interest Area, which added romance to the journey of tourists from home and abroad.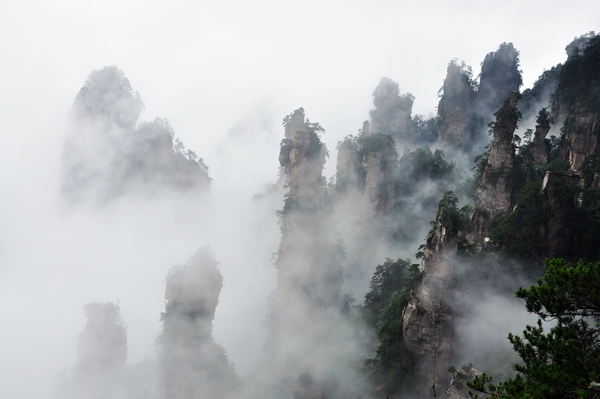 On Aug.6, Emperor Mountain, Yuanjiajie,and Huangshizhai were covered by thick fog after several days of rain. However, sea of clouds emerged at 4:00 pm of Aug.7 after the rain stopped. Thousands of peaks typical of Zhangjiajie landform were arrayed in a white sea of clouds, looking like Penglai Fairyland and real floating mountains in the movie Avatar.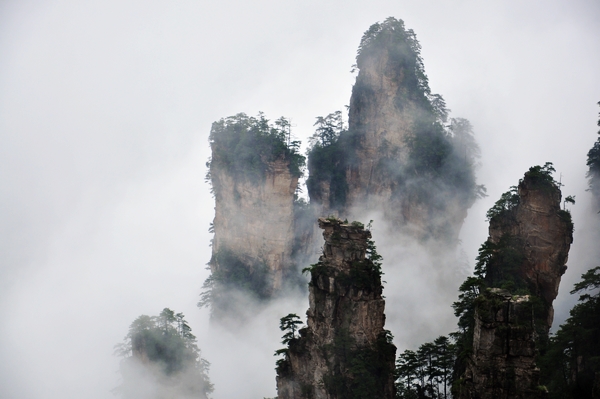 It is reported that during the festival, tourists flooded into Wulingyuan boasting such love spots as Couple Rock, a Couple's Meeting from far away and Lover's Valley. From Aug.6 to 7, over 20000 tourists visited the core scenic area daily.