Yip man, also known as Ip man, is the grandmaster of
Wing Chun Kung fu. He was a famous Chinese martial artist and enjoyed an international fame. Many of his students become very excellent martial artists and among them
Bruce Lee was his favorite.
Master Yip Man contributed his whole life to spread Wing Chun Kung-fu. This
Yip Man Memorial Museum in
Foshan is built to show respect towards Yip Man master as well as spreading Wing Chun Kung-fu culture.



The small memorial holds the grandmaster's desk and chair, wooden dummy, and photos of Wing Chung students from around the globe. In another building, tourists can watch kung fu and lion dance performances, or if they miss those, watch grainy black and white videos of the great-grandfathers (and grandmothers!) of today's action film stars shadow-fight with swords, sticks, and their iron palms.
Brief Introduction of Martial Master Yip Man
Yip Man was born in Foshan in October 1893 and grew up in a wealthy family there and settled down in Hong Kong since 1948. Yip man started learning Wing Chun from Chan Wah-shun when he was only 7. Due to his master was in his elderly age, Yip Man has learnt most of his techniques. And at the age of 16, Yip Man has left Foshan for Hong Kong and later attended the St. Stephen's College which was a secondary school for wealthy families and foreigners living in Hong Kong. Later yip man met Leung Bik and decided to learn from him for more.



When he was 24, yip man had return to Foshan and lived as a policeman. It was in his later years that Ip man started to become a martial teacher and accept students and contribute most of his life in delivering Wing Chun. Among his numerous students, some are quite notable, they are Leung Sheung, Lok Yiu, Chu Shong-tin, Wong Shun Leung, Moy Yat, Ho Kam Ming, Victor Kan, his nephew Lo Man Kam, his sons Ip Ching and Ip Chun, and his
final closed-door student Leung Ting who is knowing as the leader in delivering Wing Chun kung-fu internationally till present days, and most famous of all, Chinese martial kung-fu artist, film actor and director——
Bruce Lee.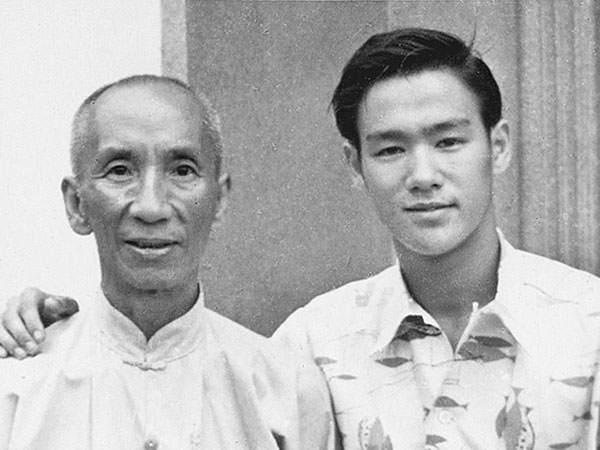 Yip man's legacy is the global practice of Wing Chun and the great title of Wing Chun Kung Fu grand master as his respectful fame.
Wing Chun Kung Fu
Wing Chun, also romanised as Ving Tsun or Wing Tsun, is a concept-based Chinese martial art and form of self-defense utilising both striking and grappling while specialising in close-range combat.

Learn more about
Chinese Kung-fu.
Articles you might like
Top Ten Chinese Kung fu Stars You should Know