Xinglong Tropical Botanical Garden, which is located in Wanning City of Hainan Island, can be a good place to get touch with exotic experience. Hainan Island is one of the few places in China that lies in the tropical climate zone. The garden is only 97 kilometers from Sanya City and 176 kilometers from Haikou City. It was built in 1957 and covers an area of 400,000 square kilometers. It possesses more than 1200 plant species, such as coffee, pepper, cocoa, dragon trees, etc.. Xinglong Tropical Botanical Garden is regarded as a hot destination and furthermore dedicated to issues related to botany and environmental protection in cooperation with agricultural authorities in China. Featuring tropical monsoon climate all year round, Xinglong Tropical Botanical Garden is suitable for tourism and thus evaluated as AAAA-class tourism spot and model of agricultural tourism. The garden is developed and managed by the Tropical Spice and Beverage Crops Research Institute of China Institute of Tropical Agriculture.
Featuring all sorts of plants, including coffee, pepper, cocoa, durians, mangosteen, Antiaris Toxicaria, Xinglong Tropical Botanical Garden domesticates tropical plants around the world and thus embodies a harmonious picture with plants. Besides, a canteen is accessible to provide visitors many sorts of beverages produced by the garden itself. The garden is divided into five functional areas: plant viewing area, experiment and demonstration area, reach area, three-dimensional planting and breeding area, and ecological recreation area. The park has a variety of plants. Walk into the botanical garden is like opening an encyclopedia about tropical plants.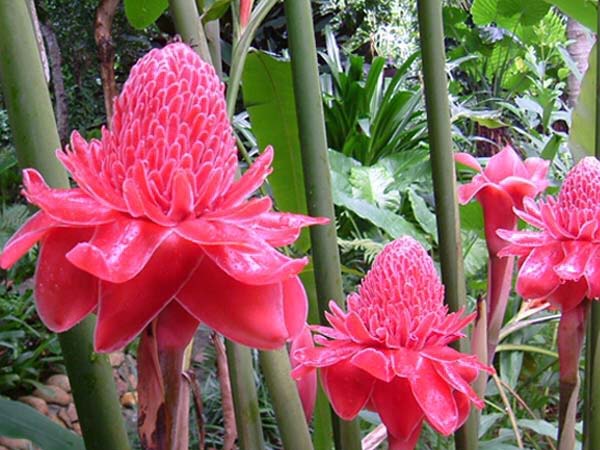 Xinglong Tropical Botanical Garden is nearly perfect for plants to grow. Now the botanic garden not only plays an important role as an agricultural base, but also is a famous tourist resort. It really deserves the name of "tropical plants encyclopedia". It is one of the most popular tourist attractions on Hainan Island.
Travel Guide
【Chinese name】: 兴隆热带植物园
【Best time to visit】: Best time to visit is from November to March in the following year, when is winter time in other places in China. But in Hainan, the weather is still warm, with little rain. It is not suggested to visit from June to September, when it is very hot and there is a lot of storm and typhoon.
【How to get there】: It is about one and a half hour's drive from Sanya in Hainan Province. Renting a van to get there is the most convenient way.