Linggqu Canal, built in 214 BC is a masterpiece of hydraulic engineering in ancient China. It is also named Xingan Canal, located in Xingan County of
Guilin City, more than 60 kilometers from GuiLin north. Dug in the Qin Dynasty, it is a great water conservancy project in ancient China and also one of the world's oldest canals. In 221 BC, after Qin Shi Huang unified the 6 countries, he sent 500,000 soldiers to the land of Lingnan Baiyue People. When the troops arrived Lingnan area, there was no canal to transfer grains. So Qing Shi Huang ordered Shi Lu to dig canal, and built the canal connecting Xiang River and Li River, named Ling Canal.
Structure of Ling Canal
Ling Canal can be divided into south and north canal, totally 34 km long. The whole Ling Canalc constitutes with ploughshare mouth, big and small balance, south canal, north canal, Qindi and Doumen. The design of Ling Canal is scientific, precise with appropriate structure. It connects the Yangtze River and Pearl River, safeguarded national unity and promoted the development of economic and cultural of the Lingnan region. On Ling Canal ashore, there are three generals' tombs and four ancestral temples for remembering the three generals (General Zhang, General Liu, General Li in Qin Dynasty) and four persons of virtue (Shi Lu of Qin Dynasty, Ma Yuan of Han Dynasty, Li Bo and Meng Weiyu of Tang Dynasty).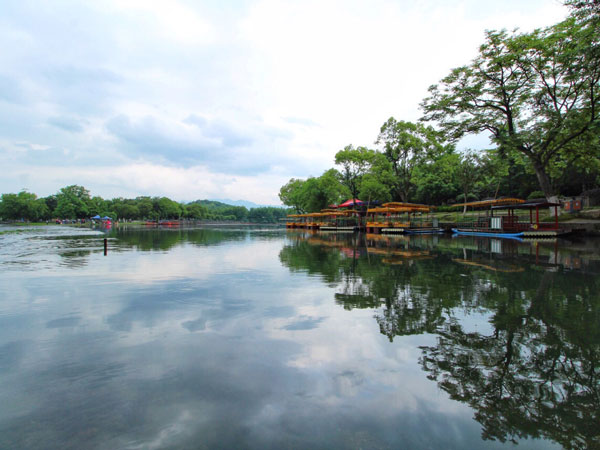 How to Get to Xingan Ling Canal
【Arriving at South Canal】 1. Take bus at Guilin Bus Station to Xingan, which leaves in every 30 minutes, price: 18 Yuan per person. When you arrive Xingan County, you can go to the canal by tricycles.

2. Self-driving From Liuzhou direction: after driving out of Lingchuan highway, passing Lingchuan County, and driving 50 km north to Xingan. From Wuzhou, Yangshuo: passing by Guilin City, along the Zhongshan Road to north. When out of city, diving for about 57 km to the direction of Hunan or Lingchuan. From Hunan: driving out of highway from Quanzhou, not entering Quanzhou County, and driving along Guilin direction for 60 km.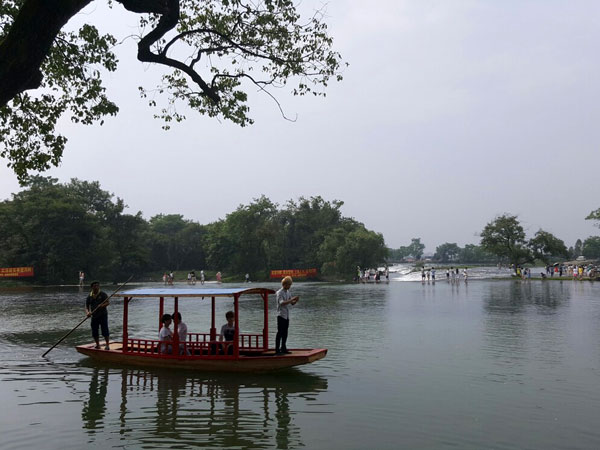 【
Arriving at North Canal】 The transportation is not convenient. It is recommended to driving to Shuikuang Village to see the panorama of Ling Canal in distance.