Xili Lake Resort is located by the Xili Lake in Qilin Mountain, Nanshan District, Shenzhen. It covers an area of 0.58 square kilometers, adjacent to the Wild Animal Zoo and Shenzhen University City. During the holidays, people flock here to spend their vacation. Xili Lake Resort is attractive, not only because it is close to Hong Kong and Macao, more important is the rich and strong local flavor with rich travel life. There are small hills that are dressed in green all year round. There is also a small mirror-like lake, antique arches buildings, gazebos emerged between the ups and downs of the hills. All these factors constitute a parcels moving landscape. Xili Lake Resort has a total of 365 standard rooms and luxury rooms with elegant taste and perfect facilities, which can accommodate more than 800 tourists. The villa-style rooms offers warm environment for family holiday.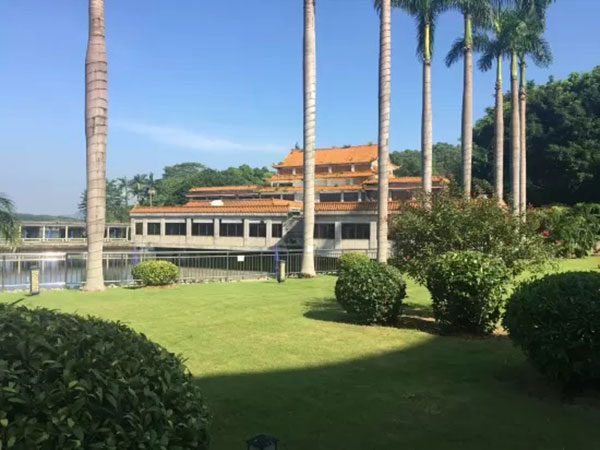 There is a Limbo House Restaurant in the resort as a three-star restaurant. It serves Cantonese cuisine, Dongbei cuisine, based on Chinese delicacy. The Revolving restaurant and lobby bar also provide Western dining options for tourists.
There are also a variety of sports and leisure projects in Xili Lake Resort, such as tennis course, bowling, table tennis, golf, badminton, soccer, basketball, volleyball, and other sports venues potential training center, as well as karaoke OK, dance halls, sauna and massage center, electronic game room, live shooting, go-karts, bumper cars, equestrian center, water park and other recreation facilities; landscape edge clubs, to provide you with health, fitness, business and other services.

Travel Tips
【How to Get There】 Xili Lake Resort is 10 km away from the downtown area, only 8 minutes drive from Window of the World, Folk Village or Happy Valley and other tourist attractions, only 8 minutes drive from Shenzhen International Airport, Shekou port terminals and Shenzhen railway stations. So the transportation here is very convenient. Travelers can take bus No. 101, 104, 226, 361, 442, 434, 201101 (shuttle bus) to get to the gate of the resort. .
【Best Travel Time】 From July to September is the best time to travel there. During this period of time, visitors are not only able to enjoy a variety of recreational activities, but also to experience the water park with joy.