2010-10-01
Promoted by Enjoy World Magazine, travel.sohu.com and other media, "Most Beautiful Tourism Destinations of China" has attracted over 1 million netizens.
With 30 categories; including mountains, geological parks and forest preserves, 238 of the top destinations were chosen from 509 scenic spots in China. Here, we will introduce the Top 10 Most Beautiful Geological Parks in China. They are famous for their excellent scenery as well as their unique geologic formations.
1.Wulingyuan Geological Park in Hunan
Wulingyuan Geopark is of scenic and historic interest. Located in Zhangjiajie City, about 270km away from the provincial capital of Changsha, in Hunan Province, this geopark is famous for its numerous quartzite sandstone pillars. Some of the over 3,100 pillars in this karst formation reach for the sky at over 800 meters tall.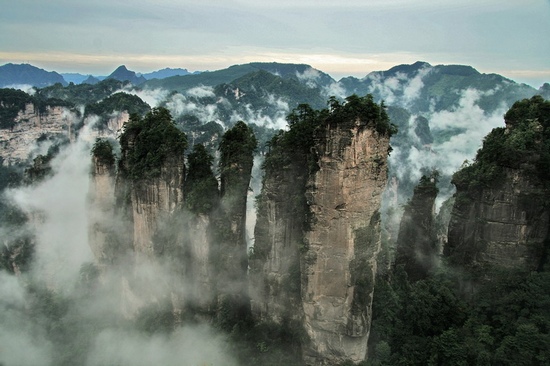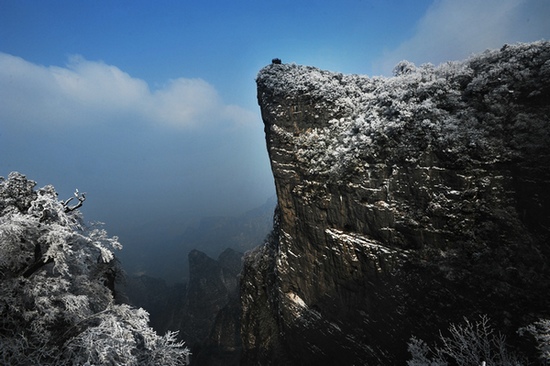 Inscribed on the list of UNESCO World Heritage Sites in 1992, Wulingyuan forms part of the Wuling Range.
Travel Tips:
Pro-Tips:
The best time to visit is in April or October.
Hours: 6:30 am-6:30 pm.
Addmission: 248 yuan
Getting There:
By bus: Buses rides departing from Zhangjiajie Bus Station bound for Wulingyuan Scenic Area last about 45 minutes and cost 10 yuan per person.
2.Shilin Geological Park (Stone Forest) in Yunnan
3.Wudalianchi Geological Park in Heilongjiang
4.Yandang Mountain World Geological Park in Zhejiang
5.Mount Danxia Geological Park in Guangdong
6.Yuntai Mountain Geological Park in Henan
7.Xingwen Stone Forest Geological Park in Sichuan
8.Cuihua Mountain Geological Park in Shaanxi
9.Funiu Mountain World Geological Park in Henan
10.Tengchong Volcanic Geological Park in Yunnan