Exploring China begins with various exciting outdoor activities, which are some of the best ways to discover this vast country. No matter whether you want to hike, ride, or climb mountains, we have listed the top 10 outdoor activities in China for you to choose from.
1. Hiking — Conquer the Great Wall at Jiankou
Location: Badaohe Town, Huairou County, Beijing, near the Great Wall at Mutianyu
Features: completely wild, unrepaired, and original
Jiankou is not only one of the most famous wild sections of the Great Wall but is also a popular hiking destination for outdoor enthusiasts. This section is completely original and unrepaired. The middle section of Jiankou is the steepest area to climb. To keep your balance, you have to grab at objects around you and move slowly. Pay attention to your steps because the rocks under your feet are unstable.
Tip: If you are new to the area, follow a team to ensure you don't get lost.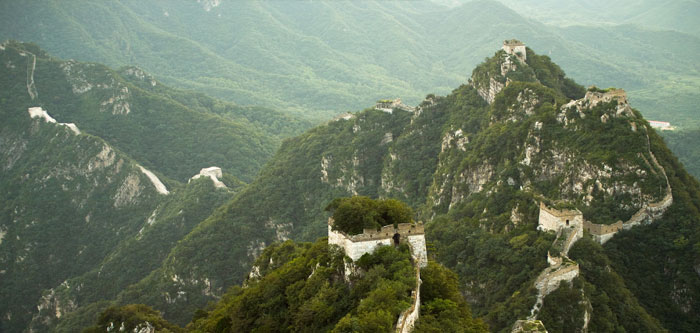 2. Riding on the Historic Xi'an City Wall
Location: South Street, Beilin District, Xi'an
Feature: the most complete city wall in China
Xi'an City Wall is one of the most famous attractions in Xi'an. It's 14 kilometers in length and was built during the Tang Dynasty. The most popular way to visit it is by riding a bike on the wall. October to May is a comfortable time to enjoy riding on the city wall. The warm sunshine and the ancient architecture create a harmonious picture. Spend 1 hour on the wall and experience the special allure of ancient Chinese architecture.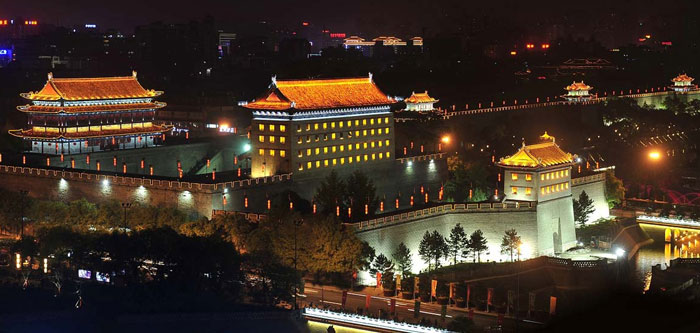 3. Riding Alongside the Li River in Yangshuo
Location: Guilin, Guangxi Zhuang Autonomous Region
Feature: unique karst landscape
Guilin's scenery is the best in the world. You can float gently along the Li River in a boat or you can ride alongside the river on a bike.Riding a bike across the picturesque landscape will make you smile when the breeze touches your face. Climb one of the mountains you see on the way and have a bird's-eye view of the stunning scenery below you.
Observe this city from a special perspective with its mix of ancient towns, unique landforms, the local lifestyle, its history, and the authentic customs.
4. Having a Nighttime Stroll Along the Bund
Location: Zhongshan Road, Huangpu District, Shanghai (near the Huangpu River)
Features: modern and historic
The most romantic thing to do in Shanghai is to have a nighttime stroll along the Bund. Tourists marvel at the baroque architecture, among other styles, along the Bund. Appreciate the different architectural styles there, not only for the varied appearances but also for the exquisite details. These details make you feel that travel is not just about touring an area but also about exploring different time periods.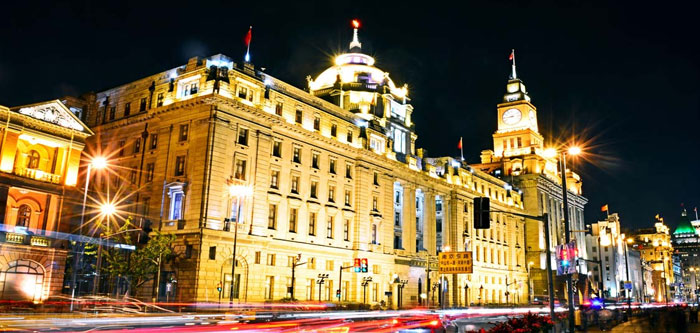 5. Hiking Xianggong Mountain in Guilin
Location: Yangshuo County, Guilin, Guangxi
Feature: a bird's-eye view of Yangshuo
Xianggong Mountain is not as high as you may think. It's a short hike and you can reach the top in just 15 minutes. Despite the short climb, you'll be touched by the stunning panoramic view and it's a complete surprise without having any idea of what to expect.
6. Climbing the Longji Rice Terraces
Location: Longji Rice Terraces scenic area, Longji Town, Longsheng Multiethnic Autonomous County, Guilin
Features: magnificent rice terraces and a special minority culture
Located in the northeast of Guilin, the landscape of the Longji Rice Terraces is different from the karst landforms in Yangshuo. Hiking is the best way to explore every corner of the Longji Rice Terraces.
Spend at least 1 day there to fully enjoy these man-made rice terraces. You can hike for a full day if you like seeing natural scenery and doing outdoor activities. Book local wooden accommodation and enjoy a sunrise, a sunset, the green trees, the magnificent rice terraces, and have sweet dreams.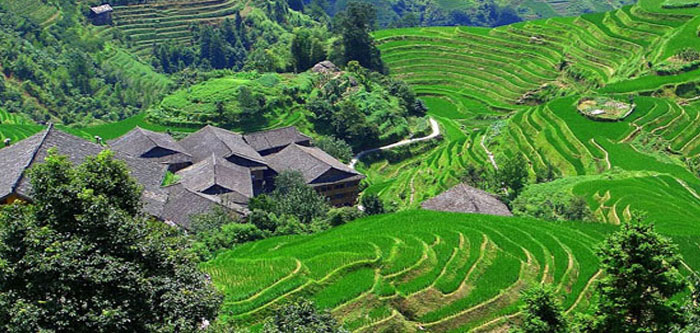 7. Rock Climbing at Yangshuo's Moon Hill
Location: Fenglou Village, Gaotian Town, west of Guili Road, Yangshuo County, Guilin
Feature: top destination for rock climbing in China
Without a doubt, Yangshuo is one of the most famous and popular destinations for rock climbing in China. You can find almost every type of rock wall in Yangshuo, including the perfect Moon Hill. As a "pearl" for rock climbing, Moon Hill is well-known in China and is a symbol of Guilin. It's a really special way to discover a different view of this city.
8. Climbing the Yellow Mountains
Location: Huangshan Scenic Area, Tangkou Town, Huangshan
Features: oddly shaped granite peaks, wonderful natural scenery, and a sea of clouds
As one of the most well-known destinations, the Yellow Mountains are definitely second to none. It's not just about the physical hike but also about feasting your eyes on the scenery. You'll find various interesting things to see on the mountains, such as different shapes of trees, stones, peaks, and clouds.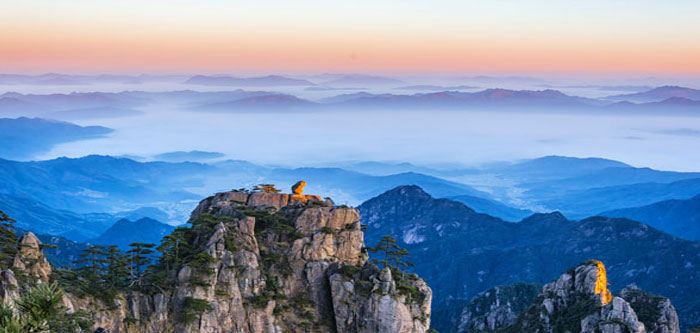 9. Hiking in Zhangjiajie National Forest Park
Location: Zhangjiajie National Forest Park, Wulingyuan District, Zhangjiajie
Feature: huge natural stone pillars
Zhangjiajie is divided into three sections for visiting and you should spend 2–3 days there. It is a perfect destination for those who love hiking. Marvel at the amazing forest of stone pillars that inspired some of the scenery in the movie Avatar. Explore the caves, lakes, and dense forest — enjoy the stunning scenery with some cute macaques who always try to grab food from you.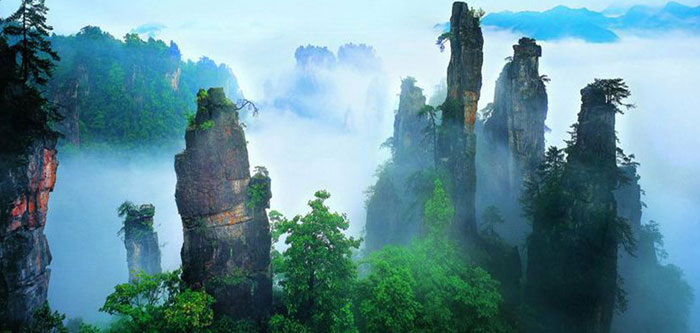 10. Taking Canal and River Trips Around Shanghai
Location: Shanghai, Zhejiang and Jiangsu provinces
Features: the 'Oriental Venice', water towns, historic, and cultural
There are many water towns to see in South China, such as Zhujiajiao, Zhouzhuang, and Jinxi. They were busy in ancient times but you can see how peaceful and quiet they are nowadays. Take a small bamboo-roofed boat and visit a peaceful town, admiring everything from its historic buildings to the local lifestyle. Water towns are totally different from Beijing's hutongs.