Tongli in Jiangsu Province is one of the many ancient water towns in the south of the Yangtze River Delta, which are famous for rivers, ancient bridges and house complexes. Tongli occupies an area of 51 square miles (133 square kilometers). The city is separated by 15 rivers into seven islets, which are connected through 49 ancient stone bridges in variety of styles. Tongli, established in the Song Dynasty, has a history of over 1,000 years. It is very rich in cultural heritage. For its long history and special beauty, in 2004, Tongli together with Zhouzhuang and Luzhi were listed in the tentative list for UNESCO World Heritage Sites. With the rapid modernization of China, large number of historical towns disappeared under the bulldozers, with only a handful of well preserved historical townships remaining today. Tongli Water Town is easily reached by nearby cities like Wuxi, Suzhou or Shanghai. It is around 18 kilometers from Suzhou and 80 kilometers from Shanghai.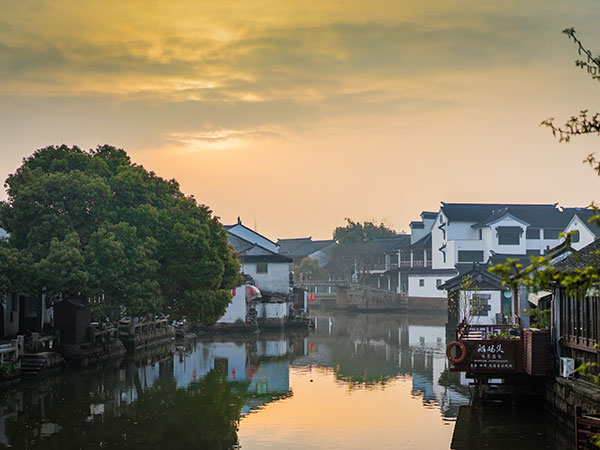 Highlights to See in Tongli
Traditional residences including gardens, houses and temples, built in the Ming Dynasty and Qing Dynasty, are the highlight of the town.
【Jiayin Hall and Congben Hall】
Jiayin Hall was built in 1922 and is known for its fine carvings on the structure. Congben Hall built in 1911 is also known for its carvings on the structure. There are more than one hundred of well-preserved woodcarvings of traditional figures from Chinese classics. Both of the halls are traditional Chinese architectures and are well protected.
【The Retreat & Reflection Garden】
One of most notable attractions in the water town is the Retreat & Reflection Garden (Tuisiyuan Garden), which lies in the center of the town. It is a private garden owned by Ren Lansheng with its landscapes of pavilions, towers, terraces and a man-made lake, and it was built in 1885-1887 and designed by Yuanlon. In 2001, the Retreat & Reflection Garden was recognized with other classical Suzhou gardens as a UNESCO World Heritage Site.
【Three Bridges】
The most famous bridges among the 49 bridges in Tongli are the three bridges called Taiping (peace), Jili (luck) and Changqing (celebration) bridges, which has been important landmarks of the town and regarded as the sacred architecture by the locals.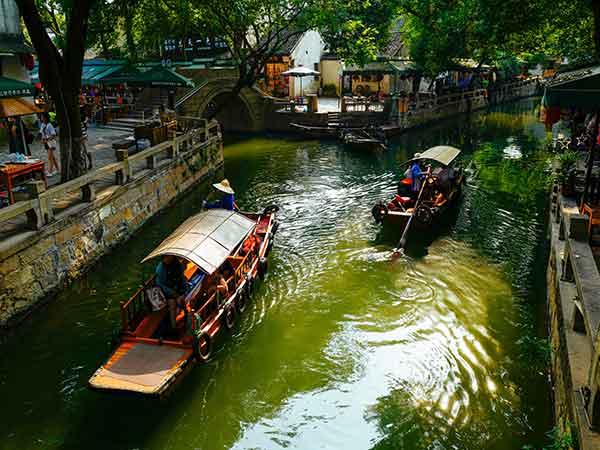 【The Pearl Tower】
It is a not real tower and it is just a model made up of pearls. Also, it's the name of a famous drama. It is in this place that the moving story between Fangqin and Chen cui'e happened. Fangqin's father was banished by the court. So he came to his aunt to ask for help, but when his aunt heard of the bad news of Fang's she despised the poor and refused to help him. But his cousin was very kind and gave the Pearl Tower secretly to Fangqin. So latterly, Fangqin became the Zhuangyuan.

How to Get to Tongli Water Town
→ From Shanghai: around 80 km to Tongli. Take a bus from Shanghai Hongqiao Airport or Shanghai Bus Station. Or take a train to Suzhou frist, then transfer to Tongli from there.
→ From Suzhou: 18 km to Tongli. Take a bus from Suzhou North Gate Long Distance Bus Station or directly from Suzhou Train Station.