Located in Shengyang Rd, Heping District, Tianjin Antique Market is said to be the biggest antiques distributing market in China. this market is filled with all kinds of shops selling porcelain items, silver, paintings, jade, gold, copper, etc. This is a place that is a must see on any travelers' list.
There are over 300 elegant and classic stalls and booths with ancient style decoration and it offers all sorts of antique and commodities. It is not only the favorite destination for many antique fans and collectors, but also the first choice to many traveling businessmen from all over China, Taiwan, Hong Kong as well as South Korea and Japan.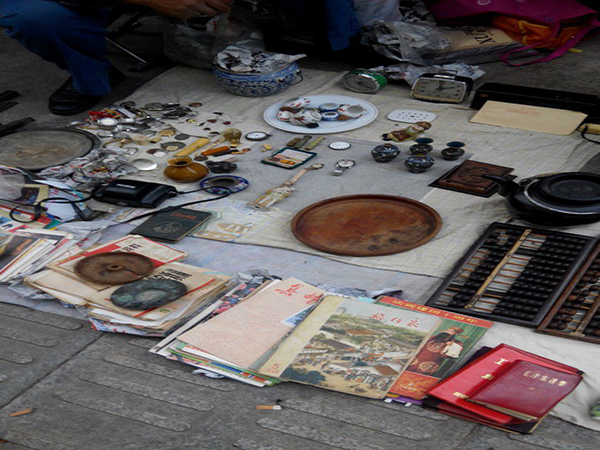 Shops here are with antique-style decoration, classical and elegant. The things sold here are mostly from porcelain, furniture, clocks, paintings, the Four Treasures of Study, silver, copper, iron, wood, jade, kinds of handicrafts, etc. you can bargain for the things you want to buy, and things are exchangeable.
You'd better visit the market on Sunday; the antique market is great for a rifle through its stamps, Mao badges, porcelain, silverware, clocks and Cultural Revolution memorabilia. Except for buy the things here you also can just have a look at the antiques here. Most of the things here reflect the old culture of China. It will be very interesting for someone who is interesting in Chinese culture. You may learn a lot strolling here when you have someone to explain the things for you.

How to Get
Take Bus No.52 and get off at Huanghe Dao Station; or take Bus No.856 and get off at Dongma Lu Station. You can also take a taxi to get there. The starting price of taxi is ¥8.
There are not a number of travelers who go to this market. Therefore, you have to be quite familiar with Chinese to be able to work out a deal with someone or to find out what something is. It is more convenient to bargain if you can speak Chinese. Or you can rent a local guide to go with you.