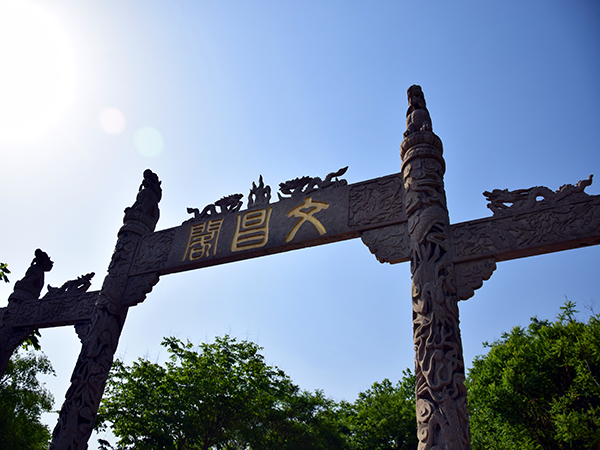 Thousand-Buddha Mountain (Mt. Qianfo), which enjoys the reputation as "the No, 1 mountain in Jinan", is a famous religious attraction that welcomes numerous numbers of tourists at home and abroad. Located about two and a half kilometers southeast of Jinan city, Shandong Province of China, with a height of 281 meters, Thousand-Buddha Mountain (Mt. Qianfo) is original called Mt. Lishan in the ancient times. The thousands of Buddha statues were caved in Sui Dynasty. During that time, dig the cave in accordance with the mountain, carve many statues of Buddha, build "a thousand Buddhists temple", have the title of a Thousand-Buddha Mountain gradually. In the period of Zhengguan for Tang, renovated again, "a thousand Buddhists temple" are changed into "the Buddhist temple made the country prosperous". Thousand-Buddha Mountain, overgrown with grass and flowers as well as age-old pine and cypress, at a distance is like a giant wearing a huge green carpet dotted with pavilions, towers and terraces. Although it is not of impressive height (only 280 meters), nor does it boast weird peaks or strange valleys, the convenient location and picturesque scenery of this spot, as well as the tranquil beauty of the ancient monastery nestled in its bosom, draw tourists by the thousands each year.
Now the mountain is a park rich in natural beauty and several historical monuments, shrines and temples, ageless traditions and legends, which all make it a living museum that any visitor would cherish its vivid memory in his/her heart forever.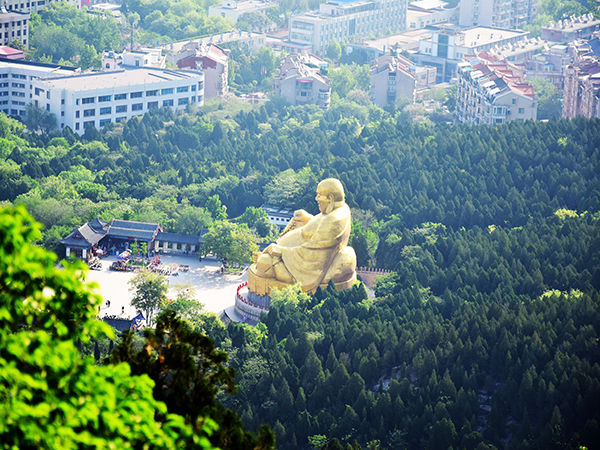 Travel Guide
【Chinese name】: 千佛山


【Best time to visit】: September and October, when has find weather with less rain.


【How to get there】: Thousand-Buddha Mountain is centrally located in the city. Taking a taxi would be the most convenient way to get there. And there are many public buses to reach there as well.