The Exhibition of Tantou Wooden New Year Paintings-the state-level intangible heritage was opened in Hunan Provincial Traditional Chinese Painting Museum on March 19.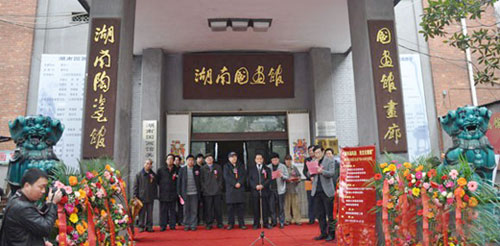 This exhibition combines both static display and dynamic demonstration of painters. Over 100 pieces of works are shown on the exhibition.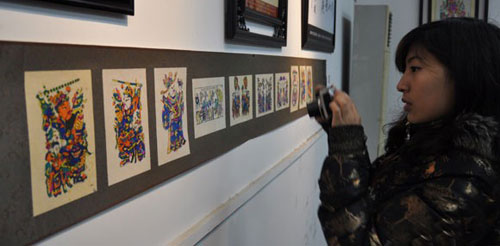 As the only type of handmade wooden paintings with watermarks, Tantou wooden New Year painting is unique for its distinctive characteristics of ancient southern Chu (today's Hubei and Hunan). Tantou Town, located in the southeast of Longhui County, was titled "the Home of China's Modern Folk Paintings" by the Ministry of Culture of the PRC. There are more than 40 varieties of traditional Tantou wooden New Year paintings. Among the crafts in creating wooden paintings, such traditional procedures as steaming paper and brushing are exclusive to Tantou Town. In addition, "Kailian" (carving one's face) is also a quite different craft from others.
Tantou wooden New Year painting has been listed among the first state-level intangible heritages.

Besides, Zhong Haixian and Li Xianlu from Longhui County were recognized as the representative heritors of this heritage.
The exhibition will last three days until March 21, and is free to citizens.