On the morning of September 16, the Second Hunan Finance Expo was unveiled in Changsha with more than one hundred financial institutions present.
The three-day expo is themed with "Financing to serve life and dream".
The expo is aimed at popularizing financial knowledge, presenting financial achievements of Hunan province made in recent years, promoting cooperation between financial capital and industrial capital, building financing platforms benefiting economic and social development so as to propel sound development of financial industry.
That afternoon, the internationally renowned investor and finance professor Jim Rogers gave a lecture on investment themed with "Making a fortune in China and Hunan". And meanwhile, the first Financing Cooperation Conference Between Banks, Guarantee Organizations and Enterprises in Hunan was held in Changsha.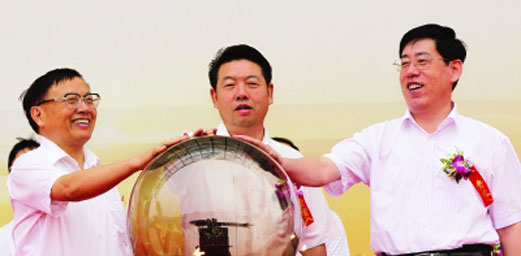 Source: Hunan Official Web Portal