Perhaps the most romantic thing in the world is to go and see the most beautiful scenery that exists with the person you love. Hand in hand, walk through unfamiliar streets and try new things together. China is a vast country and there are plenty of destinations that are suitable for couples, such as West Lake and the Li River. We have selected the top 10 romantic places for couples who want to travel in China.
Top 1 Destination for Couples: Visit the Picturesque Li River on a Small Boat
Romantic index: ★★★★★
Cost index: ★★
Activities:
Linger in the ancient countryside streets.
Walk through West Street in the gathering dusk.
Witness the streams of water across the city and flow into the river.
Taste local snacks, such as wormwood cake, oil tea, and rice noodles.
Guilin's landscape is said to be the best under heaven while Yangshuo's is the best in Guilin. The beautiful Li River is like a young girl waving her jade green belt from the east side of West Street.
Green water, whispering winds, warm sunshine, and green mountains have been the witnesses of countless couples' love through the ages. Take a boat trip on this picturesque river and break the surface of the still water. In such beautiful surroundings, just enjoy the landscape at your leisure with your loved one.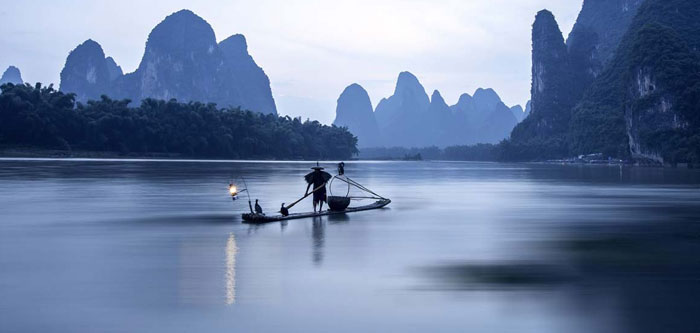 Top 2 Destination for Couples: Go Ahead to Tibet — the Nearest Place to the Sky
Romantic index: ★★★★★
Cost index: ★★★★
Activities:
Put on a suit of Tibetan clothes.
See the blue Tibetan Sheep Lake.
Sit by the roadside and watch the sunset over Mount Everest.
Taste fried lamb chops, buttered tea, and highland barley wine.
Everyone seems to have dreamed of visiting Tibet, which is said to be the nearest place to the sky. It's fascinating to experience the Qinghai-Tibet Railway, drink highland barley wine, and explore the gorgeous Potala Palace.
Lhasa is a mysterious place where the elderly people and children will impress you the most. It's a peaceful city, which has remained relatively undisturbed by outsiders. Look at each other and make a wish for your loved one. How can you not be moved by such a pure destination?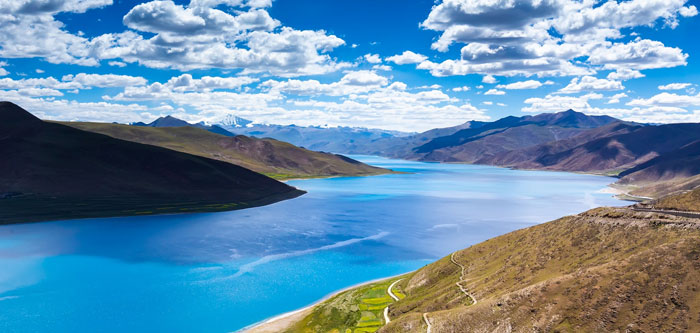 Top 3 Destination for Couples: Climb the Most Famous Mountain in China — Mount Huashan
Romantic index: ★★★★
Cost index: ★★★
Activities:
Discover oddly-shaped rocks, peculiar pine trees, a sea of clouds, and snowscapes.
Enjoy a sunset or sunrise.
Add a love lock on the chains.
The Yellow Mountains are the most famous mountain range in China. Enjoy the picturesque mountain scenery, refreshing air, and pristine environment. It's romantic to spend 2 days there to see a sunrise or sunset with each other. You can also show your love by adding a love lock on the chains.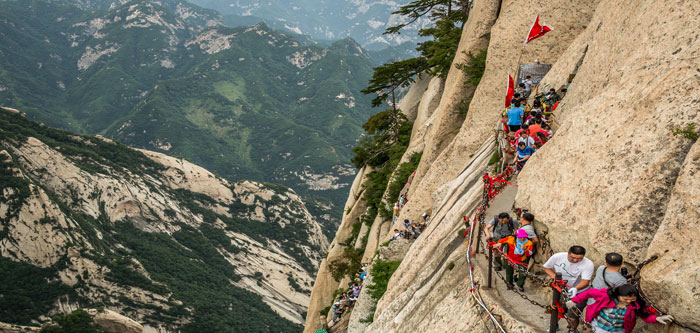 Top 4 Destination for Couples: Have a Nighttime Stroll Along the Bund in Shanghai
Romantic index: ★★★
Cost index: ★★★★
Activities:
Stroll hand in hand along the Bund.
See the skyscrapers shining at night.
Take a Huangpu River cruise to see the nighttime view of Shanghai's skyline.
If you like strolling in a big city, Shanghai could be the ideal spot for you. Wander hand in hand and look at the skyscrapers standing in a line in front of you. The varied buildings appear to climb up into the sky and they all shine with colorful lights.
Take a Huangpu River cruise to enjoy some spectacular nighttime views. Look at the sights as you drift past them. The gleaming architectural structures of Shanghai are a romantic sight that mustn't be missed.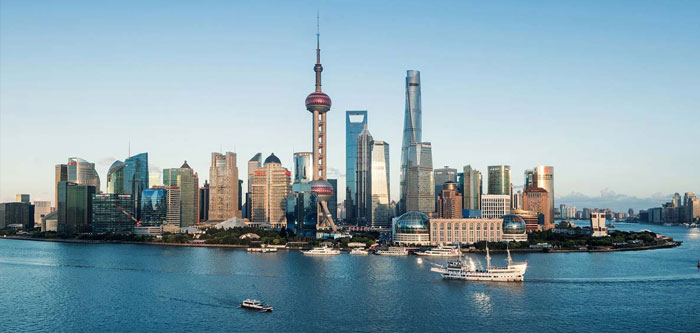 Top 5 Destination for Couples: Sanya — Sunny, Romantic, and Beaches
Romantic index: ★★★★
Cost index: ★★★
Activities:
See the beauty of the sea and sky.
Make the most sincere vows on a bridge, as others have done from all over the world.
Taste Baoluo rice noodles, coconut rice, Wenchang chicken, and mud crab.
In the cold winter, the word "Sanya" itself represents sunshine, waves, coconut trees, beaches, and romance. Sanya is known as the "Oriental Hawaii". The green sea, blue sky, and white beaches move everyone who sees them.
There, you can experience the feeling of never-ending love until the seas run dry and the rocks crumble — overlook the sea and glance up at the sky on Lovers Bridge.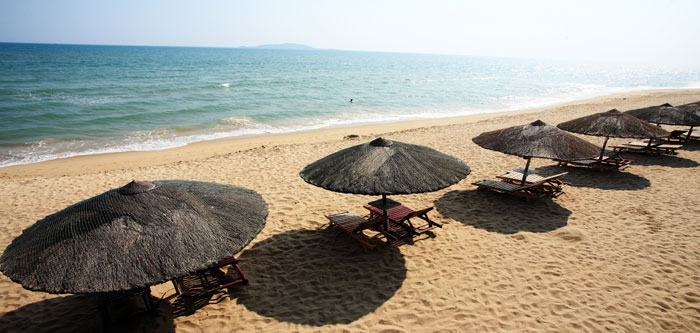 Top 6 Destination for Couples: Hulunbuir — a Vast Prairie
Romantic index: ★★★★★
Cost index: ★★★★
Activities:
See the vast and lively grasslands.
Join in with local activities, such as riding a horse, shooting an arrow, or drinking ewe's milk.
Taste some local food, such as white melon seeds, a whole fish feast, roasted lamb legs, and hand-pulled meat.
If for no other reason, visit Hulunbuir Prairie to witness the vastness of the grasslands. The blue sky, white clouds, grasslands, lakes, and villages make Hulunbuir come alive. In summer, the birds are singing, blooming flowers are everywhere, and you can enjoy the fresh air. Gentle breezes cause the grass to flutter, and you can see cattle and sheep everywhere.
It would be nice to think of love as being as free and easy as a horse galloping across the grasslands and like a wisp of smoke escaping from the locals' kitchen chimneys.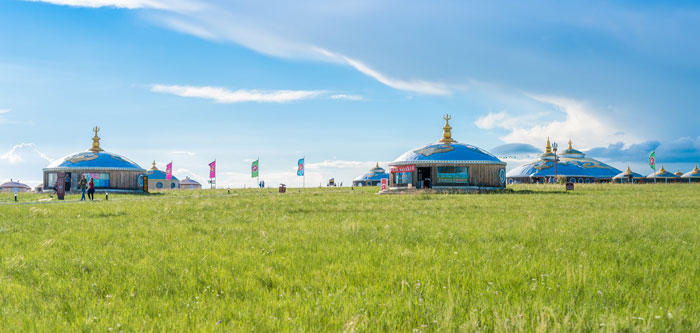 Top 7 Destination for Couples: Zhangjiajie — Explore the Beauty of Nature
Romantic index: ★★★★★
Cost index: ★★★
Activities:
Try to walk across the transparent glass bridge.
Taste local dishes, such as a dried pig's head, tuanniancai, blood tofu, and loach through bean curd.
Enhance your love for each other amid the beautiful natural landscapes. Zhangjiajie Grand Canyon has mountains, water, and caves, just like a huge landscape scroll painting. You mustn't miss walking across the glass bridge at Zhangjiajie Grand Canyon. The scenery surrounding the bridge is stunning.
Who says romance should be the only theme during your trip? Have an exciting experience at the same time. Above you is fairy-tale scenery while a great valley is below your feet.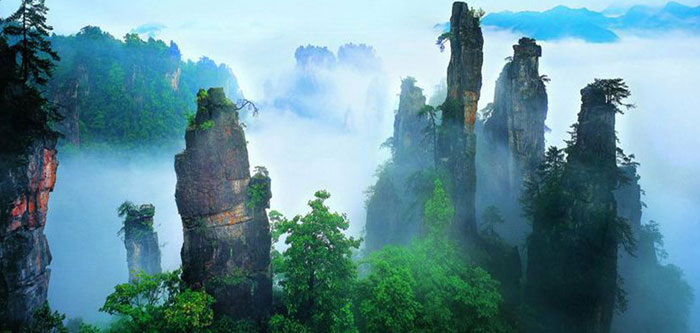 Top 8 Destination for Couples: Jiuzhai Valley — a Fairy-Tale Landscape
Romantic index: ★★★★★
Cost index: ★★★
Activities:
Experience one of the most beautiful views in China.
Taste some local food, such as yak beef, pickled noodles, milk buns, and buttered tea.
The beauty of Jiuzhai Valley is unimaginable, even in a dream. Everyone should visit this mysterious place, regardless of remote distances or hardships. The gullies are lined with snowcapped peaks and thick forests, and the pools and shoals are colorful. The crystal clear water of the brook runs between the forests and the shallow lakes.
The beauty of a fairy tale really shines into reality in this area. If you only get the chance to go there once, make sure you don't miss any corners of this valley.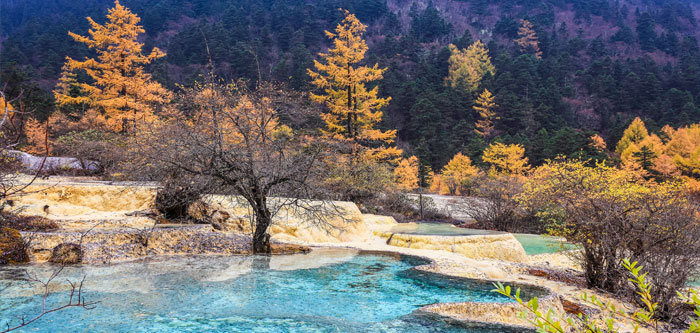 Top 9 Destination for Couples: West Lake — a Historical and Cultural Site
Romantic index: ★★★★
Cost index: ★★★
Activities:
Explore the beautiful and historic West Lake.
Take a boat trip or bike ride to get around it.
Listen to some romantic stories about West Lake.
West Lake is a romantic lake and many historic or legendary love stories are based on events that are said to have happened there. Among these local stories, Xu Xian and the beautiful white snake are the most famous couple.
Taking a boat trip to see the sights on both sides of the lake is enjoyable in comfortable weather. The clear lake, ancient pagodas, and quiet palaces surround you and remind you of the long history and rich culture of West Lake.
Top 10 Destination for Couple: Water Towns of Jiangsu Province — Oriental Venice
Romantic index: ★★★★★
Cost index: ★★★
Activities:
Escape the urban hustle and bustle, and enjoy your precious leisure time in the dreamy water towns.
Have a stroll along the flagstone-paved streets.
Enjoy the slow and peaceful lifestyle of the locals.
Zhouzhuang is a town that's wet in spring, hot in summer, dry in autumn, and cold in winter. There, every season seems to be the perfect one. This small town doesn't have an airport or a train station but cars can drive through it slowly.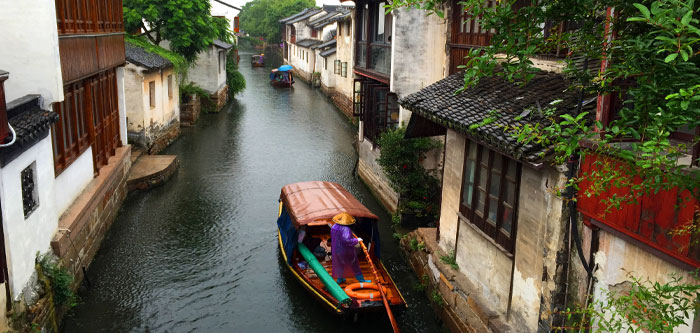 Walking along Zhouzhuang's trails, you won't feel lonely even if you don't speak to anyone. Just hold your loved one quietly and you will remember this scene for many years.