Muslim Street, located in the center of Xian City, the Muslim Street is a fantastic place to wander. All shops and restaurants in the street are operated by Muslims. The stalls flanking the narrow alleys sell almost everything you can imagine. There are even a number of stalls selling parts of aircraft. If you are prepared to bargain you will be amazed at the final prices. A variety of Muslim food and snacks can be tried here, tasty and very cheap, including the locals' favorites, roasted beef, roasted fish, and pancakes. The title "a street for gourmet" is deserved.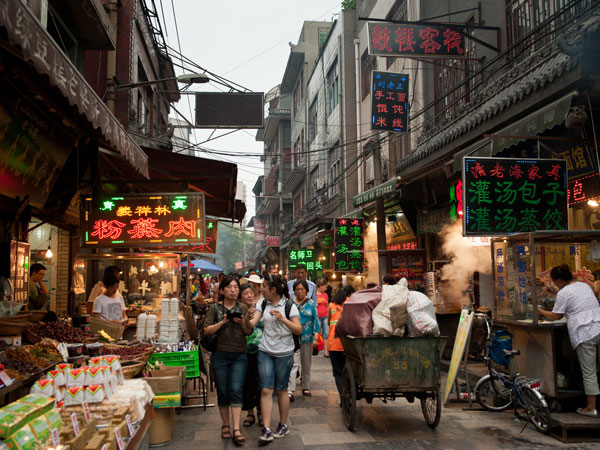 Xian Muslim Street, also known as antique street, it is collectively name of many streets in Muslim district which consists of Beiyuan gate, North Guangji street, west Yangshi, Dapiyuan several streets. Local people used to call there for the Muslim lane. It makes distinctive scenery of this ancient city based on the rich Muslim culture and atmosphere. Most streets here are built with bluestone paving, tree-lined road lined with Ming and Qing dynasties style buildings, which is full of Muslim characteristics.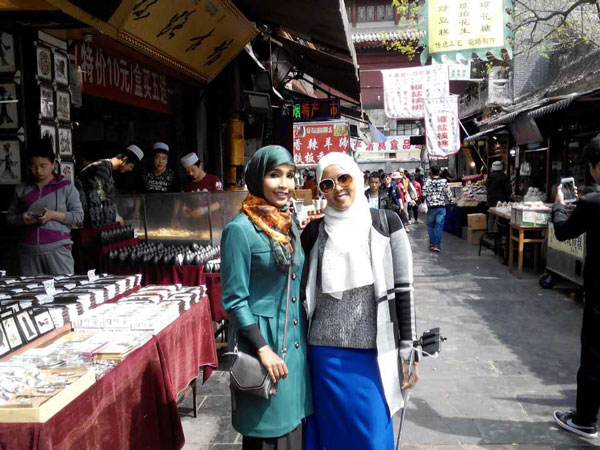 Muslim Street is famous as bite and sups blocks, although now here had become an attraction, but local residents have regarded here as main places to eat snacks, shopping, especially in the summer night market on eating in the shade of more citizens to kill time. In this area, here are many restaurants of halal stall.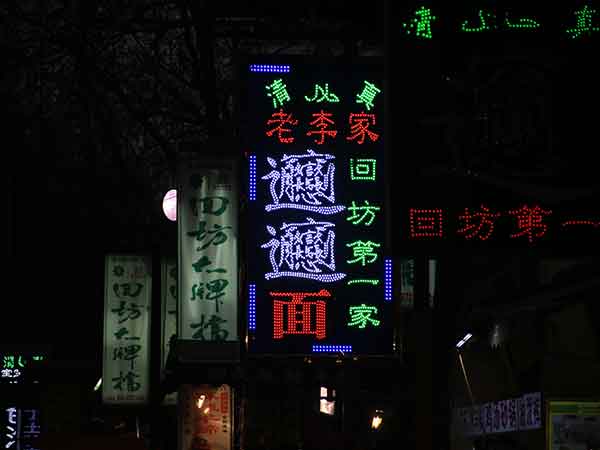 The evening of Muslim street is different from the day. Along the street are various kinds of stalls with hanging lights, mainly selling cakes, dried fruit, candied fruit, and snacks. Behind the stall are many local snack restaurants, when those restaurants are filled to capacity, there are not only people crowded within the restaurant, outside of the shop will be filled with tables and chairs either. The smoke of kebab, instant-boiled meat under the bright light permeated the whole street, the bustling crowds are strolling, eating, and barging with vendor when he or she saw the fancy things.
Also if you are tired you can go to take a break in the coach of Drum Tower square, and see kite vendor flying tens of meters long kites on the top of the tall building across the street. Everything here is full of real life atmosphere.
Attention Because this street belongs to the Hui nationality areas, there are some taboos eating in her, such as no alcoholic beverages in halal restaurants. Because here is a Muslim area, so everyone must respect local eating custom when you go here.