Mount Erlang Tunnel is one of the tunnels of Sichuan-Tibet highway. It is located in the Erlang Mountain, in the border of Yaan City and Garze in Sichuan Province. This tunnel is said to be a mountain highway tunnel which is the longest and have deepest buried length, highest elevation, largest ground stress as well as very complex geological condition in China.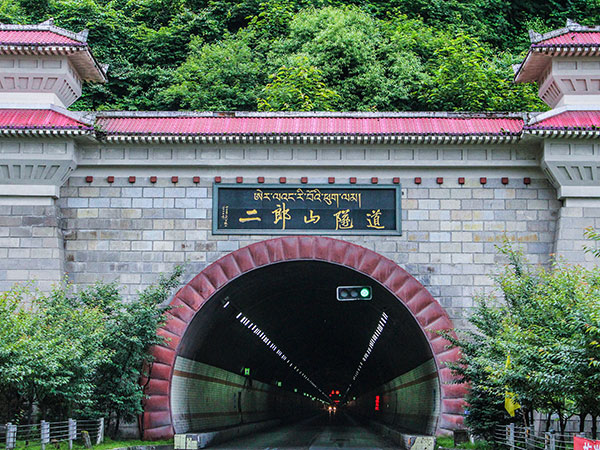 The construction of this tunnel was started in July 1996, and was completed in December 2001. Mount Erlang Tunnel Axis is divide into the Water ridge altitude of 2948 meters and tunnel altitude of 2200 meters. The most buried depth is 748 meters. It has a total length of 4176 meters.
Mount Erlang Tunnel is famous for its steep mountain and harsh climate. It connects with the mainland and Garzê Tibetan Autonomous Prefecture. Hence, its economic, political, tourism significance is self-evident.
After the opening of the Mount Erlang Tunnel, tourists can avoid the rain, fog, ice, snow weather; and the frozen, landslide, collapse, and debris flow; they just need to spend about one hour to get through the Erlang Mountain. This tunnel has ensured the
expedite traffic on the Sichuan-Tibet highway section. After opening up this tunnel, tourists just need to spend about 5 hours from Kangding County to Chengdu City.