Mianshan Mountain, also called Jieshan Mountain, is adjacent to Pingyao Ancient City and Shuanglin Temple, connects with Wang Courtyard and Zishou Temple in Pingyao. It's 20 km from the downtown Jiexiu city and has the highest height attitude of 2566.6 meters. It is national 4A tourist attraction and Shanxi's key scenic spot collecting the beauty of the rivers and mountains, famous historical relic, Buddhist temples and revolutionary sites together. Also it is China's famous historical and cultural mountain, the source of Chinese Tomb-sweeping Day, the research center and museum of Tomb-sweeping festival culture.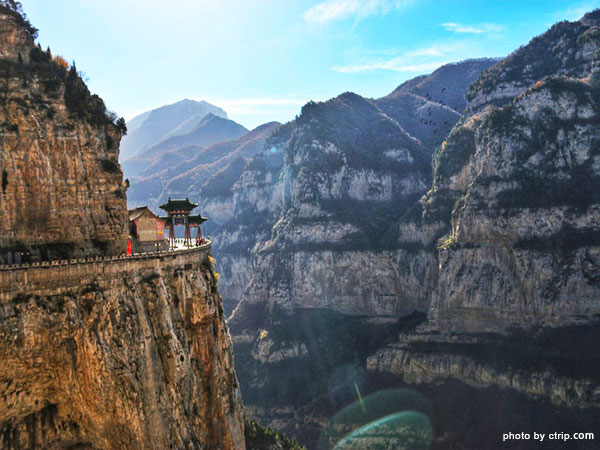 Mianshan Mountain enjoys good fame at home and aboard, attracting numerous tourists for thousand of years. It is famous for its natural sceneries with lots of classical allusion. It is abrupt with steep precipices and cliffs, green pines and verdant cypresses. It has numerous beautiful natural scenes like green hills and fantastic rock peaks.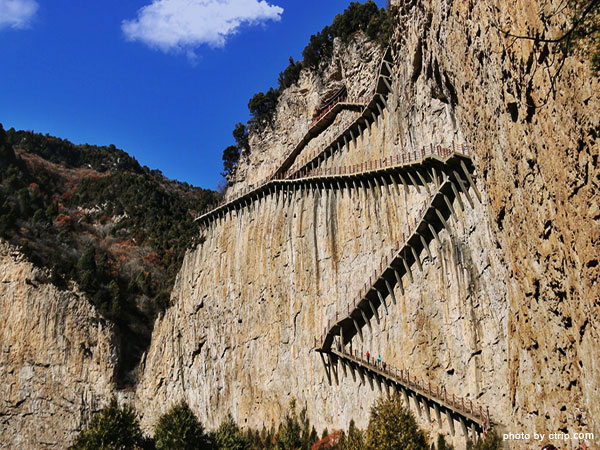 Over hundreds of natural caves are great wonders. The Embrace Abdomen Cave embraces over 200 palaces and houses, and over 1000 tourists in its abdomen with its about 2000 years history and civilization, which can be said to be the best cave in all the land. The Rabbit Bridge, Deer Bridge, Overline Bridge, Ancient Scaling Ladder, Iron Chain Ridge, and Sheshen Cliff all are breathtaking and thrilling. Mianshan Mountain has successively developed waterfalls in different shapes. There are hundreds of big or small apiaries springs, also there is pendulous natural stone milk which tastes sweet. Here, the Qin Dynasty ancient cypress, dragon juniper, tiger juniper, rabbit juniper, beer juniper and original cypress forest form a "cypress kingdom" like a fairyland.