Mencius Temple (Meng Miao) is sited in the township of Zoucheng County in South of Qufu, Shandnog Province, China. The Residence of Mencius is right near to the west of it. Mencius, a famous thinker and educator in the Warring States Period (475-221 BC) and a disciple of Confucius, gained the fame of being the "second sacred personage". After his death, Mencius was buried in the suburban area of the Town of Zhou and known as Mencius Temple.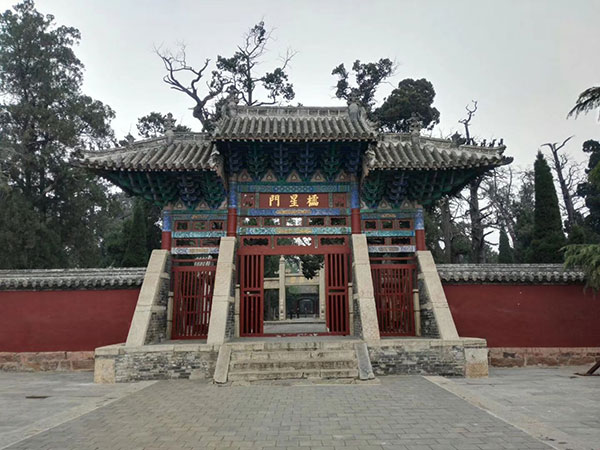 Originally built beside his tomb in the Northern Song Dynasty (1037 AD), the temple was moved to its present site and expanded to its present scale in 1121 AD, during the Ming Dynasty. The Temple is a complex of five courtyards with altogether 64 halls, 4 wooden houses and one stone house, and and covers an area of more than four hectares. All the constructions were built on a south-north axis symmetrically, with the Hall of the Second Sacred Personage at the center. The front part of the temple consists of 20 small courtyards.

About Mencius
Mencius(372 BC-289 BC) or Mengzi (孟子in Chinese ) was a Chinese philosopher who is the most famous Confucian after Confucius himself. It was also known by his birth name Meng Ke or Meng Ko (孟轲in Chinese), was born in the State of Zou, now forming the territory of the county-level city of Zoucheng County, Shandong province, only thirty kilometers (eighteen mies) south of Qufu, Confucius' birthplace. Supposedly, he was a pupil of Confucius' grandson. He was an itinerant Chinese philosopher and sage, and one of the principal interpreters of Confucianism. The Mencius Temple is where people fete Mencius after his death.
Travel Guide
【Chinese name】: 孟庙
【Best time to visit】: It is suitable for visiting all year around.
【How to get there】: You may take Bus Route 3 near to Qufu Bus Station, then get off at 孟子故里or孟母林.