8 km away from downtown,
Jinghong Primitive Forest Park(Chinese name: 西双版纳景洪原始森林公园) covers an area of over 16.5 square kilometers, is one of the biggest Ecotourism Travel Spots in
Xishuangbanna. The garden well combines the unique natural scenery and ethnic folklore, includes many popular attractions like the well-preserved tropical forest, research base of peacock, waterfall and minority villages, Buddhism pagoda and big granite sculpture. Etc.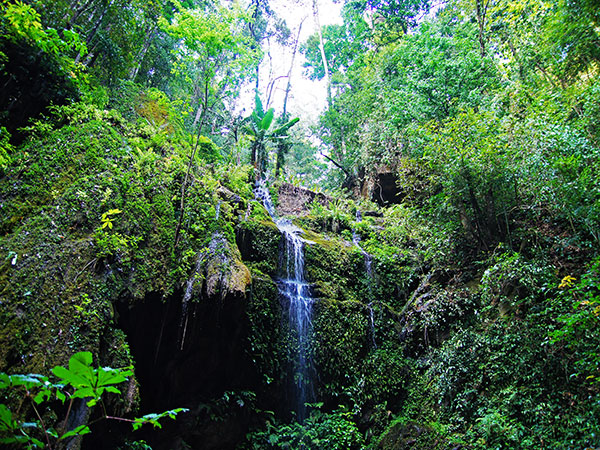 Park locates in a valley, famous for its three main characters –Primitive Forest, Wild Creature and Minority Culture. The whole park can be divided into 6 areas, which are Reception Area, Outdoor recreational Lounge, Sightseeing Area, Forest Reserve Area and Fruit Trees Area, Recreational Center, etc. In the Primitive Forest Protection Zone, you will have chance to find out several types of trees which be referred to as "live fossil", like Homalium, Cyathea Spinulosa and Podocarpus Imbricatus Blume, etc. Giant Parashorea Cathayensis is also an amazing site in this zone.
In this park, if you are interested, you can also join a very special activity – hunting as primitive people. Hunter can choose crossbow or archery or even bare-handed to chase and hunt the farm-raised animals.