Only 2km away from Jinghong downtown,
Chunhuan
Park (Chinese name: 春欢公园 or 曼听公园) is the oldest garden in
Xishuangbanna area, which covers an area of 23,540 square meters. It used to be the imperial garden in ancient times. Its name "Chunhuan" in Dai language means "Soul". The whole park can be divided into 8 sightseeing areas, they are National Cultural Square, Liana Zone, Tropical Orchid Garden, Peacock Garden, Lake Area and Buddhism Cultural Zone, Tree Planting Zone and Tea Garden.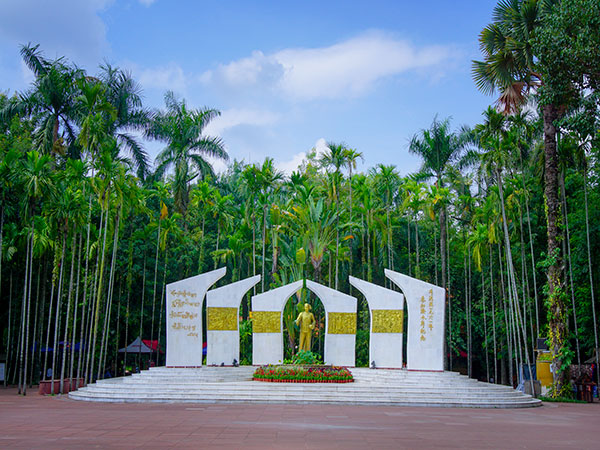 Enter the garden gate, a whole-length bronze statue of our former Premier Zhou hails the guests from afar. He wears Dai costume, holds a water bowl in the left hand, olive branch in the right hand. Two banyan trees planted by princess of Thailand stand on the left side of the statue.
In the day time, people can appreciate the beauty of varied tropical plants and creatures, but at night, a different experience can let the tourists get a closer look of local customs and culture – Minority Dancing Show and Bonfire Party.