Located on Yongdao Street of
Kunming downtown area,
the Flower and Bird Market was built in 1980 and originally the site selling flowers, birds, pets, insects and goldfish to the locals. As business prospered, it has begun to attract more and more visitors, and has gradually developed into an enchanting shopping and sightseeing center with a true local flavor.
What to See & Do in the Flower and Bird Market
Flowers, Birds, Fish and Wood Carvings
Yongdao Street is 200 meters long and 15 meters wide. A multitude of shops and stores (more than 350) stand along this long and narrow street displaying a huge variety of flowers, various kinds of rare plants and different seeds and fertilizers. The main flowers are different kinds of orchids, camellia, rose, narcissus, azalea and begonia. The main birds include thrush, parakeet, parrot, red-billed leiothrix and crested myna. Apart from these, various kinds of bird food, birdcages and other equipment, ornamental fish including tropical fishes, goldfish and red carp, fish tanks and fishing tackle can also be found here. Bonsai, tree-root carvings and woodcarvings are also available in the Flower and Bird Market of Yongdao Street.
A Cultural Street and Trade Center
As one of the most famous historical streets in Kunming, the market is home to many old buildings and cultural sites such as Nie Er's former residence and Greater China Entertainment Film Theater, and close to Green Lake Park and Yunnan Art Theatre. Therefore, strolling in the Flower and Bird Market, you can not only experience the real daily life of the local people, but also experience the interesting local culture. The Flower and Bird Market also acts as a cultural trade center for various kinds of antiques, including jade objects, ink slabs, ancient coins, porcelain, agates, snuff bottles, hookah, Buddha statue, Chairman Mao badge and other handicrafts, which are mainly sold on its second-hand book market and antique market.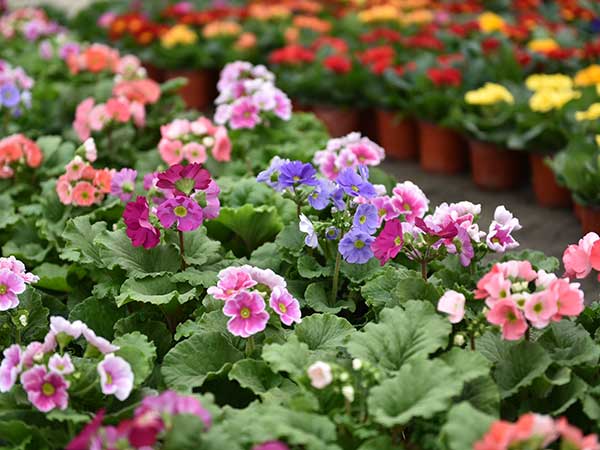 A Place for Kunming Local Food
Teahouses and shops selling interesting delicacies and street food, such as Yunnan Rice Noodles, sweet wine, fried spiral shells, braised bean curd and others are dotted in the market, forming a great convenient food street to visitors.
How to Get to Yongdao Street Flower and Bird Market
Take bus No. 54, 69 and 98, and get off at Shenglitang Station. Take bus No. 5 and 84, and get off at Nanpingjie Station.
Tips: There are many other flower and bird markets in Kunming, such as Jingxing Bird and Flower Market (especially for souvenirs), Dounan Bird and Flower Market (especially for flowers wholesale), Yuanbo Bird and Flower Market.