Danba village is located in the east of Garzê Tibetan Autonomous Prefecture; it is the east gate of Garze. Covering a vast area of 5649 square kilometers, Danba features in the mountain confrontation, ridges and peaks, deep canyon and unique scenery.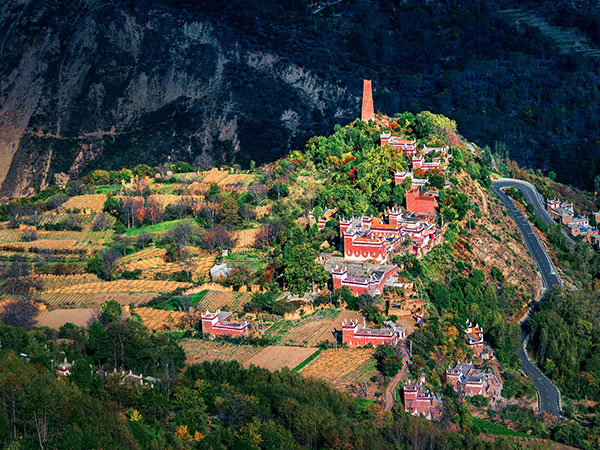 Danba village has rich and colorful btourist resources, such as singular magnificent natural landscapes, charming magnificent national amorous feelings, ancient and mysterious national history and culture. It is one of the best destination to return to nature, enjoy the leisure vacation and adventure tours all over the world.
Things to do and see
Danba has the unique and complex geological structure and metamorphic rock drainage. It has become the geological research hotspot. Due to the nature's uncanny workmanship, this village has a unique river landscape, meteorological landscape and natural scenery.
Here, you can appreciate the different beauty of the plateau and wide vision. In summer, everywhere is green, flowers blooming like a piece of brocade. While in the end of October, it appears to be golden yellow. In the morning and in the evening, you can enjoy the wonderful light and shadow magic from the distant mountains and rural village in the sunshine.
Danba has the reputation of " A country with thousand blockhouses" ", "Beauty Valley". Countless shuttle slope ancient blockhouse group can be seen in the stockaded village, ridge and strategic pass. Those ancient blockhouses have one thousand years history. After the war and the wind and the rain erosion, the test of earthquake, they still stand majestically. They have formed the wonders; and the art of buildings can be superb excellent and amazing. During the flourishing days of Danba, the amount of the blockhouses had reached no less than 3000. Looking at those thickly dotted blockhouse group, you will feel how spectacular they are.