Jinghong Wild Elephant Valley Forest Park (Chinese name: 野象谷公园) is a special theme park for Wild Asian Elephant sightseeing and observing and rainforest sightseeing. It locates in the south part of Mengyang Natural Protection Area, 45 km from Jinghong City. Park covers an area of 3,700,000 square meters, among which, building area is around 2,800 square meters, water area is up to 8000 square meters.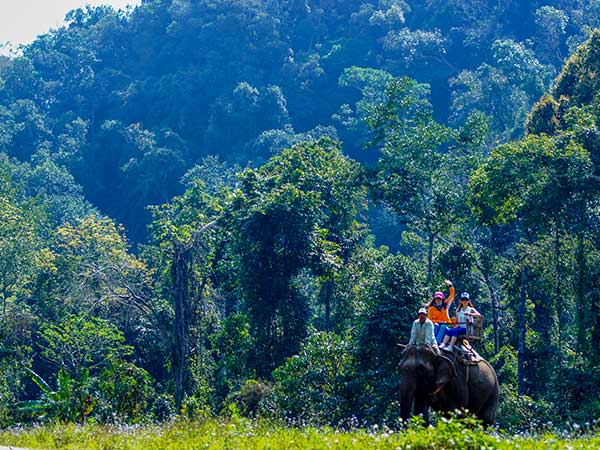 China's wild elephant can only be found in the tropical forest in
Xishuangbanna, while Wild Elephant Valley is the very place where you many find wild Asian Elephants much easier and more frequently. It is recorded that, there are about 130 wild Asian Elephant living in this region. This park has a pond from which the cattle can drink water, since the late 1980s, staffs there began to put salt as bait along the pond bank to tempt wild elephants. As the time goes by, more and more elephant came here for drinking and salt seeking. In 1991, scientists built up an observation station near the pond, then from 1993, a tourism project has been put into operation, which open to public as the Wild Elephant Valley Forest Park we visit today. New equipments for elephant observation – High-passageway and High-cableway are under construction.
Convenient traffic, unique tropical scenery and wild elephant observing, which make this park one of the most popular sites in Xishuangbanna nowadays.