Western Han Nanyue King Tomb Museum houses the 2,000-year-old tomb of the Nanyue King – Zhao Mo, in Guangzhou of China. Zhao Mo was the second kind of Nanyue, ruled from 137 BC to 122 BC. And this tomb was discovered in downtown Guangzhou in 1983. As the witness of change and development of Guangzhou City, the Western Han Nanyue King Tomb Museum has a history more than 2,100 years. This tomb was found in 1983, and is known as the largest stone chamber tomb with painted sarcophagus of Han Dynasty found south of the Five Ridges of China now. Then it was officially open to the public in 1988.
Layout of Museum
The tomb is made up of 750 huge stones with colorful murals. The tomb is nearly 11 meters long and over 12 meters wide. It is divided in seven parts, with a front chamber, east and west wing rooms, the main coffin chamber, east and west side rooms, and a back storage chamber.
Taking the Western Han Nanyue King Tomb Museum as the center, the whole museum covers a total area of 14,000 meters, mainly used to display Nanyue King Tomb site and its relics. A comprehensive exhibition building stands at the east of the tomb, and the integrated display building at the north. The Integrated display building, the protected tomb areas and the main comprehensive exhibition building are connected with each other by cloister. Now there are ten exhibition halls in the museum. The Western Han Nanyue King Tomb Museum was designed based on the structure of tomb that is unearthed in 1983, serving as a protection and famous for its elegant appearance. The unearthed cultural relics of southern Yue Kingdom are displayed in the main building. You also have a chance to see the rare porcelain pillow donated by Yang's couple.
The whole complex building won six architectural awards.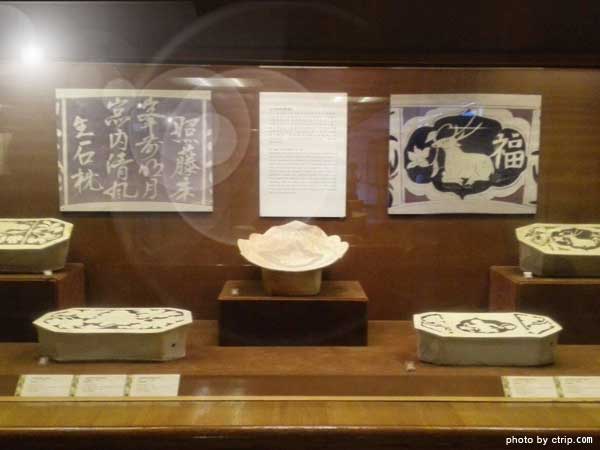 Items on Display in the Museum
More than 1,000 burial objects have been excavated in the tomb, of which many are rare treasures with the strong features of South Yue, including a chariot, gold and silver vessels, musical instruments, and human sacrifices were found (15 courtiers were buried alive with him to serve him in death). It is also among the only tombs of the early Western Han dynasty that has murals on its walls. There are also as many as 400 pieces of porcelain pillows in the museum, most of which were made in Song or Jin Dynasties.
Alongside Chinese artifacts, pieces from the steppes, and Iranian and Hellenistic Central Asian regions have been found.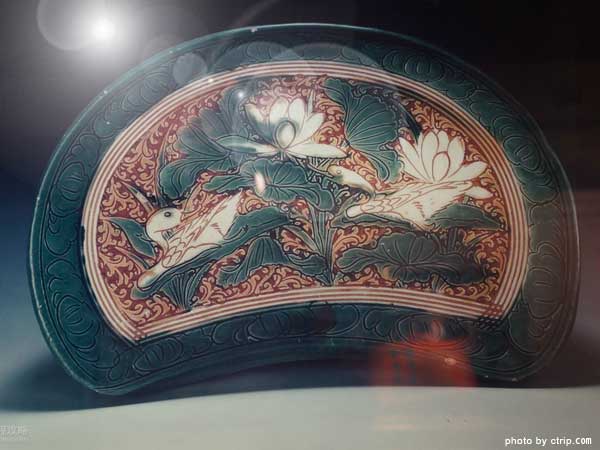 How to get to Western Han Nanyue King Tomb Museum
You can take Bus 203, 273, 552, 7, 543, 211, 29, 7, 33 to get off at Jie Fang North Road Station; or take Metro Line 2 to get off at Yuexiu Park Station and get out through Exit E.