In today's world, the use of smartphones is absolutely essential when you travel. They give you the ability to easily navigate a new land, even when you don't understand the language. Whether you're trying to find a quality restaurant, booking a hotel room, or buying a plane ticket, smartphone apps greatly simplify your ability to get around. Although, for those visitors or expats that are planning on visiting China, many commonly used apps may not work. This may cause a lot of frustration for a traveler.
For this reason, we've compiled a list of apps which not only work flawlessly throughout China but will also help to greatly simplify a lot of the stress that's associated with travel.
Subscribe to a VPN Service
The first thing that any visitor that's visiting China should do is subscribe to a VPN service. This is because, without a VPN, apps such as Facebook, Instagram, YouTube, Google Snapchat, and Twitter will not work. There are a variety of VPN's to choose from, but not all of them will necessarily function in China, and others are just too slow to be effective. Below is a list of some of the most popular VPN services used to get around China's firewall.
ExpressVPN is the most popular VPN service used throughout China. It has excellent speeds, and its smartphone app works flawlessly. This is most likely the best VPN option available for China and is also very reasonably priced.
Astrill is another popular VPN app that is used throughout China by locals and expats alike. It's not quite as popular as Express VPN due to some past issues, but it is still a good option.
Torguard is a powerful VPN app that contains an extra proxy layer, allowing it to easily bypass China's powerful firewall. While possibly a bit slower than some other options, if you want an app that will reliably connect you to blocked apps and websites, and then this is an excellent choice.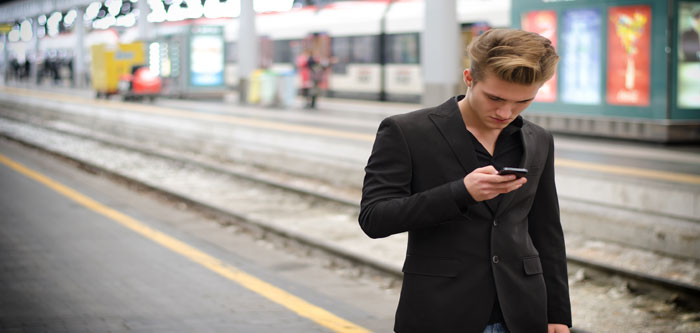 Language Apps
When visiting any country getting past the language barrier can often be one of the most difficult issues that you'll experience, but thanks to modern technology pantomiming no longer has to be your primary means of communication. With apps that help you both translate what you want to say, or to learn key phrases, getting past the language barrier is now easier than ever. Below are some of the most commonly used language apps in China.
Google Translate is often considered the standard when it comes to translation apps. While many Google services are blocked throughout China, Google Translate still seems to work pretty well. While it is not always accurate, it certainly helps with translating simple questions or phrases.
Learn Chinese Mandarin is useful if your goal is to just learn key phrases and questions that will help you get by. You will learn the basics such as ordering at a restaurant, asking directions, and simple conversational phrases. While you won't become fluent using this app, it can be incredibly useful.
Pleco is another great language app if your goal is to actually learn the language. It's considered one of the best language learning apps and can help with the translation of things such as signs and menus which would otherwise be impossible to read.
Navigation Apps
When arriving to a new city, one of the biggest challenges is finding your way around. Thankfully with a GPS enabled smartphone, getting around is now simpler than ever. They also make finding a quality restaurant or popular attraction a breeze. Here are some of the best apps available for navigating your way around China.
Google Maps is an app that most people are familiar with. It comes standard on any Android phone and can be easily downloaded on an iOS as well. It works well throughout China as long as you use a VPN, and is available entirely in English. Google maps can also be used to find local restaurants and tourist attractions, all available with reviews from past visitors.
Maps.Me is very similar to google maps in terms of format, but it has a larger focus on offline maps. This means that you'll have to use either data or a Wi-Fi connection to download a map of the area that you intend to explore. This allows you the freedom to download a map of any city or region of China prior to arrival and to navigate even when you don't have an active internet connection. Maps.Me also lists the most popular tourist attractions in an area, as well as the most highly rated restaurants.
Amap is basically the Chinese version of google maps. Since it is native to China it has the most accurate updates of current traffic and road conditions. Amap is probably the best navigation app in China, but it comes with one big problem, it's entirely in Chinese. It still does accept searches in English though, as long as that's your phone's default language.
Messaging Apps
WeChat is the most popular app for keeping in touch with your friends while in China. Through WeChat you can text, leave voice messages, and call people for free through either Wi-Fi or data connections.
QQ is the second most used messaging app behind WeChat but is still the most popular desktop chat application. Most people throughout China use both QQ and WeChat, making it a good idea to download both of these useful apps.
Modern technology has made traveling easier than it has ever been. Whether you need to navigate a city, communicate in a different language, or keep in touch with your family across the globe, smartphones have become an invaluable tool for any traveler. When traveling in China, one needs to be aware of what apps will work and which ones won't, as everyday applications that you may take for granted are often useless without a VPN service in this nation. As long as you board your plane well-informed and prepared with the right apps, your trip through China should be a smooth one.