Do not forget China when you are planning where to take a family trip with your children. Located in East Asia, China is a vast country with the splendid culture and a rich history. You can not only enjoy the diverse cultures and architectures but can discover many stunning landscapes with your children.
Moreover, it's convenient for you to get there — most destinations are linked by direct flights or high-speed railway. It's easy to visit any location in China. Below, we have listed the top 5 China family destinations to help you if you have no idea where to go.
Yangshuo, Guilin — the Best Landscape Under Heaven
Location: in the north of Guangxi Zhuang Autonomous Region, South China, near Guangdong Province and Hong Kong
Features: unique karst landscape, countryside lifestyle, and peaceful ancient towns
Activities: Go swimming in the river, take a bamboo raft trip, have a nighttime excursion, and ride a bike alongside the Li River.
Having experienced billions of years of weathering and the erosion of limestone, Guilin has formed a unique landscape. Thousands of peaks, lots of water, beautiful caves, and rocks surround this city.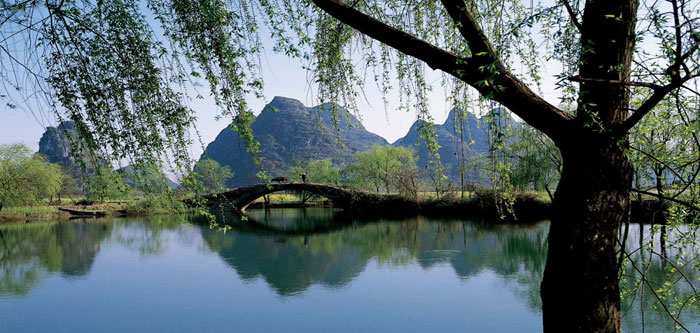 You will be offered many interesting ways to visit Yangshuo: take a boat trip along the Li River to Yangshuo and enjoy the sights on both sides of it; walk on the green mountain terrain or in the fields to experience some natural scenery; or climb the Longji Rice Terraces to see a unique, panoramic view of Chinese agriculture.
Where to Stay
Club Med, Guilin: The professional children's club there has rich art courses. Not only do adults have fun but children can also have a memorable holiday.
Chengdu — Cute Pandas and a Fairy-Tale Landscape
Location: Sichuan Province in Western China, near Tibet, Yunnan Province, and Chongqing
Features: You can find almost every type of attraction there from cute pandas to amazing scenery.
Activities: Visit sleepy pandas, taste a spicy hot pot, and explore stunning natural views.
As the most famous attraction in the city, Chengdu Research Base of Giant Panda Breeding is popular with both adults and kids. There, you can get close to the cute pandas, known as "China's national treasures", and take photos with them.
If you want to see some interesting views, Jiuzhai Valley and Mount Qingcheng are the perfect natural wonders for kids to explore. Finally, if you want to try some authentic local food while you're in Chengdu, have a hot pot. Keep in mind that it's very spicy and make sure it's suitable for your kids before you order it for them.
Where to Stay
InterContinental Chengdu Global Center: Located in downtown Chengdu, you will initially be attracted by this hotel's appearance — the designers wanted to convey the concept of "flying seagulls, floating whales, and waves". It has been listed as the premier child-friendly hotel for the past 4 years.
The Capital City, Beijing — the Great Wall, Historical Palaces, and Tasty Snacks
Location: Northeast China, surrounded by Hebei Province and Tianjin
Features: the famous Great Wall, historic architectural structures, and modern facilities
Activities: Climb the Great Wall at Mutianyu, taste some Beijing roast duck, and stroll around the Summer Palace.
Climbing the Great Wall is always a popular activity — it should definitely be listed in your plan. The Great Wall at Mutianyu is kid-friendly and suitable for a family trip. The flat road and well-repaired walls ensure kids can enjoy their trip no matter whether they run or jump on the Great Wall.
After your excursion to the Great Wall, have a good meal in an authentic local restaurant where you can enjoy some Beijing roast duck. Kids may prefer the sugar-coated haws that are sold by street vendors.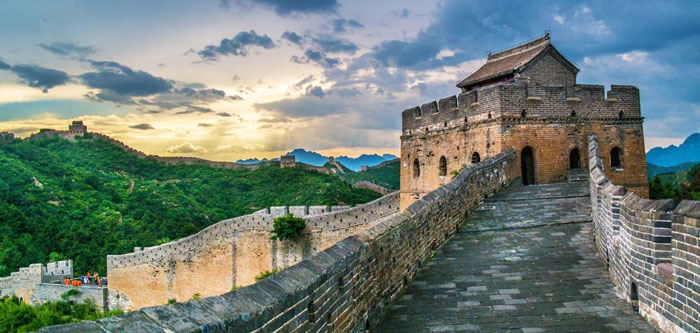 Where to Stay
Mandarin Oriental Qianmen, Beijing: The theme of this hotel is "culture in the courtyard of a hutong". You can witness a historical memory in this hotel due to its design that includes suites in the style of hutong courtyards. Moreover, it's only a few steps away from Tian'anmen Square, the Temple of Heaven, and the Forbidden City.
Shanghai — Modern, Skyscrapers, and Gorgeous Night Views
Location: East China, near Jiangsu and Zhejiang provinces
Features: modern facilities, beautiful night views, and various theme parks
Activities: Explore skyscrapers, enjoy local delicacies, and enjoy the peaceful atmosphere in the water towns.
As one of the biggest cities in China, Shanghai has modern facilities, beautiful buildings, and ancient towns. Spend several days there to fully enjoy this clean and modern city. Having a bird's-eye view from one of the skyscrapers is fun and exciting for children. You can see the whole city sprawling out underneath you.
After doing this, take a boat trip to visit Zhujiajiao Water Town in the afternoon and enjoy spending some time in this traditional southern Chinese town.
Where to Stay
Toy Story Hotel: Near Shanghai Disneyland, Toy Story Hotel's design was inspired by the amusing toys in the animated Toy Story movies. There, you will enjoy endless fun from the playful touches around the hotel.
Hong Kong — Disneyland, Good Service, and Developed Facilities
Location: South China, near Macau and Guangdong Province
Features: modern facilities, Hong Kong Disneyland, and a high percentage of English-speaking people
Activities: Have fun at Hong Kong Disneyland, enjoy local desserts, and go on a short hiking trip with your kids.
Hong Kong is the perfect destination for a family trip, with theme parks, natural attractions, and a high percentage of English-speaking people. Having fun at Hong Kong Disneyland is must when you're in Hong Kong. After having a good meal and spending the day relaxing, don't forget to go on a short hiking trip to explore this city with your kids.
Where to Stay
Hong Kong Disneyland Hotel: The hotel offers stately accommodations that include modern amenities, an exquisite lobby, and a garden maze in the shape of Mickey Mouse. Enjoy the music in the lobby and have sweet dreams during your stay.
Discover China's Top Family Destinations with Us
Big cities are the best choices when going on a family trip with your kids. Most of the major cities in China have good facilities and interesting attractions. Pick one or two you love and start your trip in China. Join one of our tours and our experienced guides will ensure your entire family gets the most out of your China family vacation.